The quality of our resin means our flooring solutions work in a wide range of environments from the commercial sector to residential and public buildings.
Stratum grows with your business
Extensive mechanical strength, resistance to chemicals, sound attenuating, low maintenance and longevity are some of the features which make our products fit for business. Flexibility is key to growing businesses and spaces must be able to adjust and expand. Our systems are easy to modify, just let us know when you need a new look or more (or less) space. Changing spaces? We can give your floor a complete make-over, quickly and easily, without having to instal a new system. 
We've laid the foundations for feet, furniture and equipment in many environments.
We help architects and designers create public buildings that work for the people who use them. From cultural buildings where historic preservation is a top consideration, to spaces for performance where creating the right ambience is key, or an educational setting requiring high resistance and long service life. 
For office spaces our natural resin floors offer a sleek clean style or a polished concrete effect for a more industrial look. For retail we offer personalised colours using natural pigments to represent your brand in its unique spirit. We can even add a seamless logo with Bolidtop Print. For restaurants we offer bespoke playful floor designs. The possibilities are endless, and there's no compromise on functionality.
We work with interior spaces to turn your house into a home. Our floors are attractive and feel comfortable underfoot. They are seamless, for a clean, modern aesthetic, and available in any colour, from earthy tones, or something fresher, to a stylishly dark look. Choose from two finishes – a simple and even flat colour, or a smooth concrete effect.
For years Stratum has installed the highest quality poured floors in a variety of public buildings across the UK, from universities to laboratories, operating theatres and museums. Our floor systems are developed to withstand heavy footfall with easy maintenance and can be tailored to meet the specific requirements a public building demands. 
On large scale projects you have the Stratum guarantee of high professional standards, both on and off site, with organisation, safety and efficiency as priorities.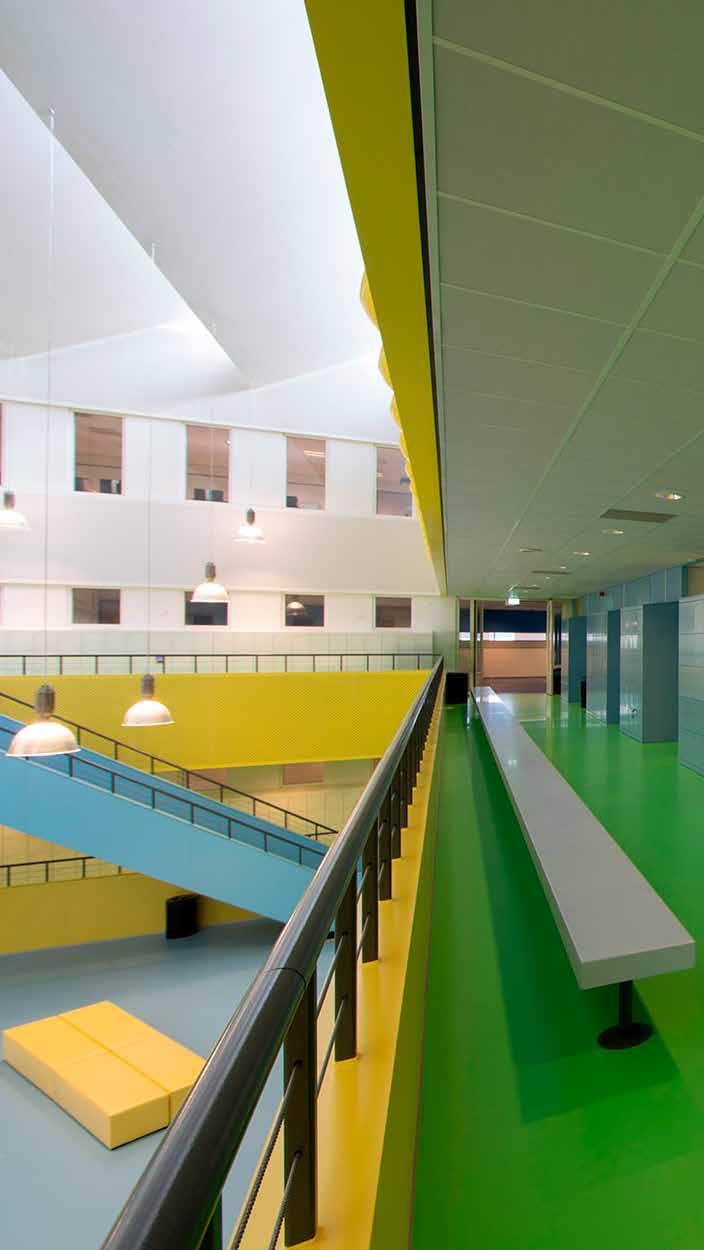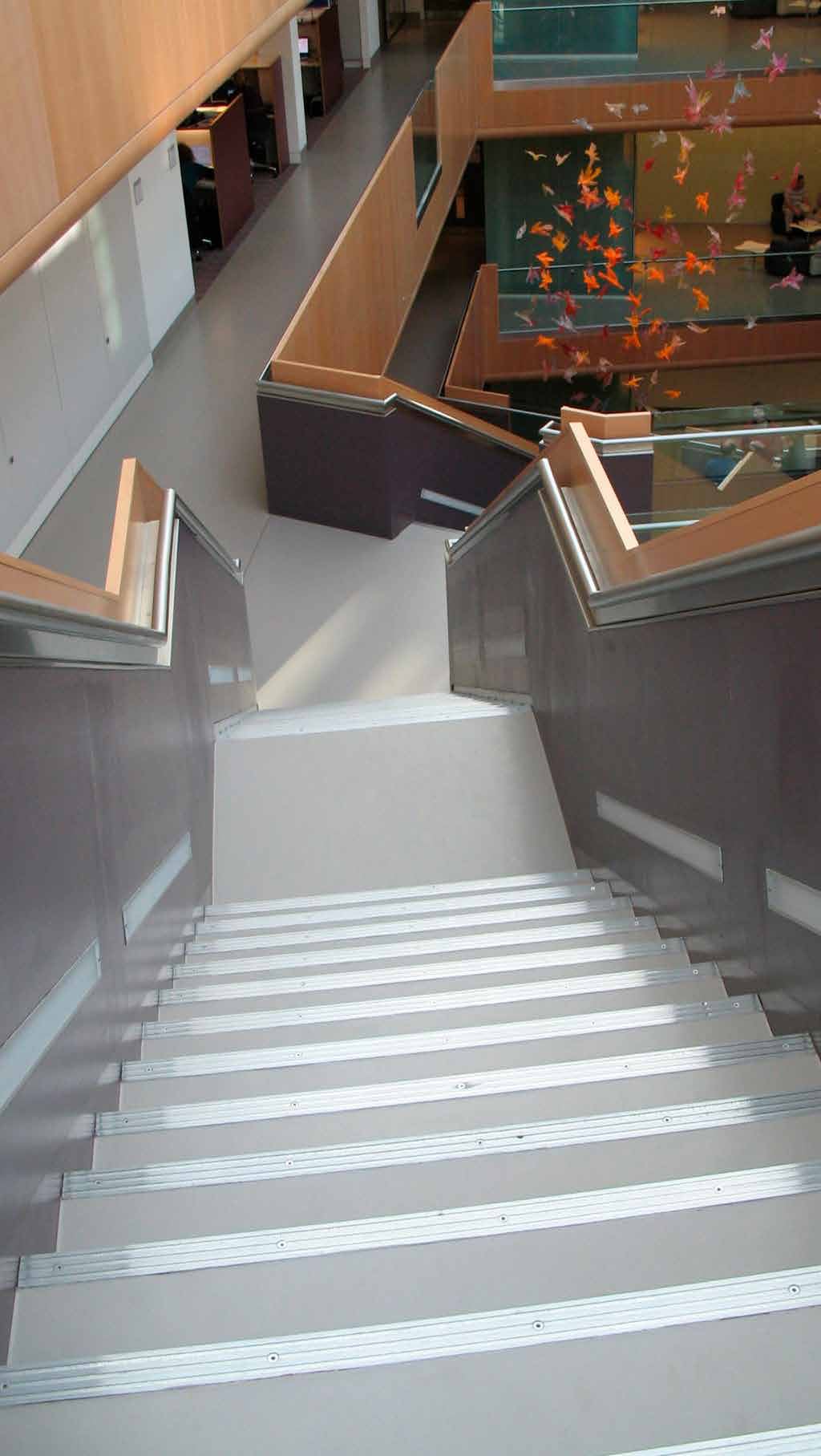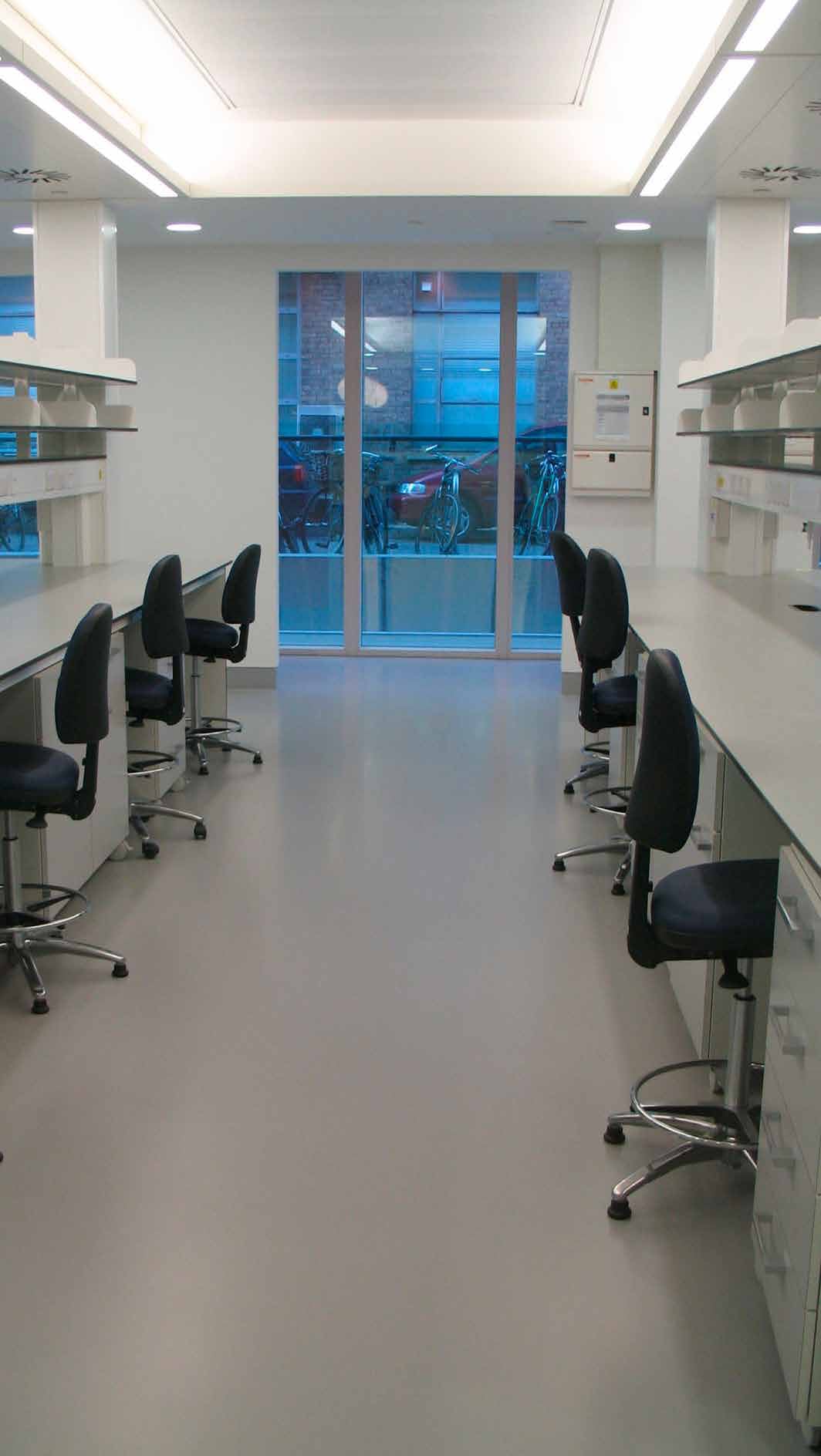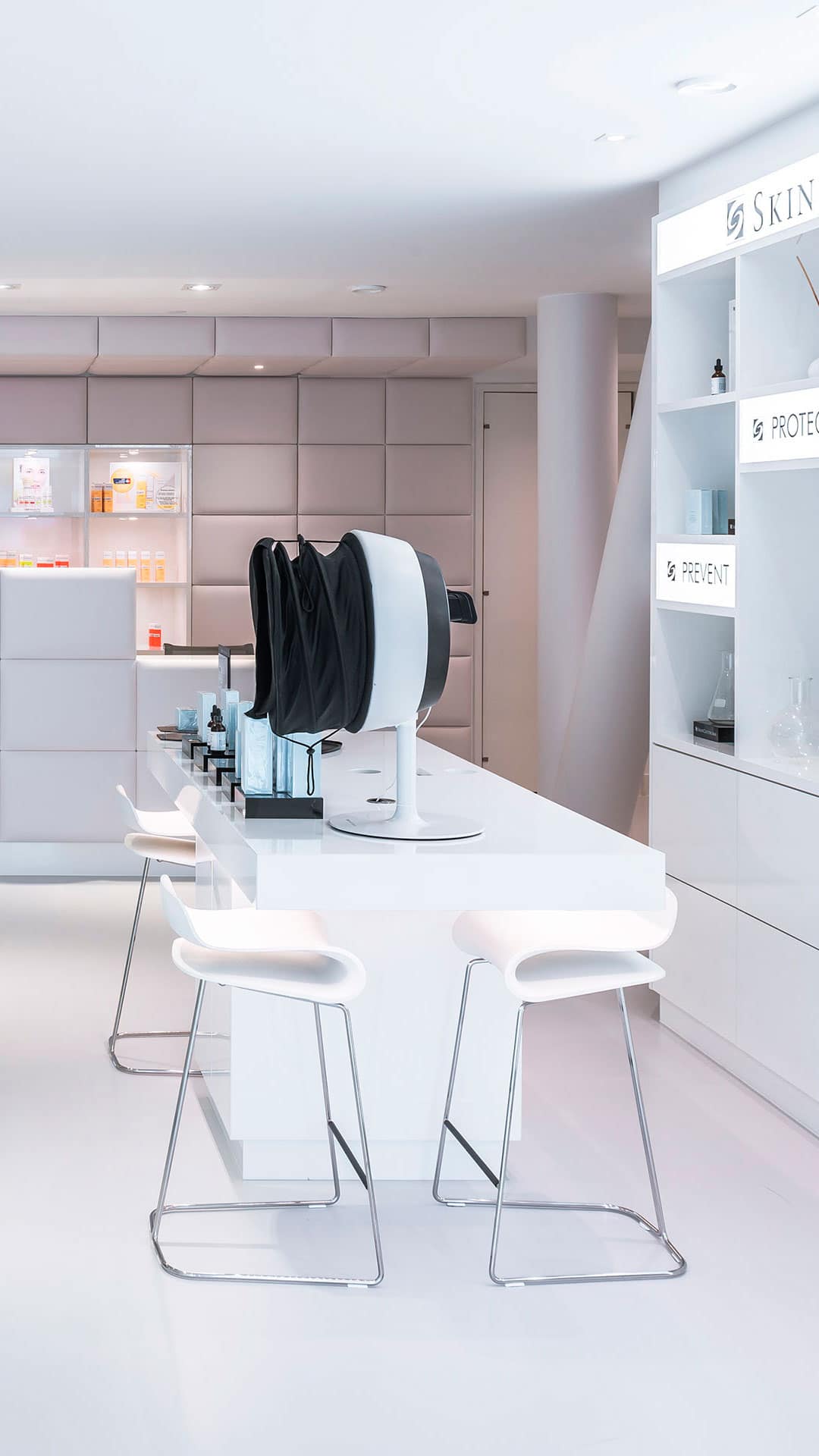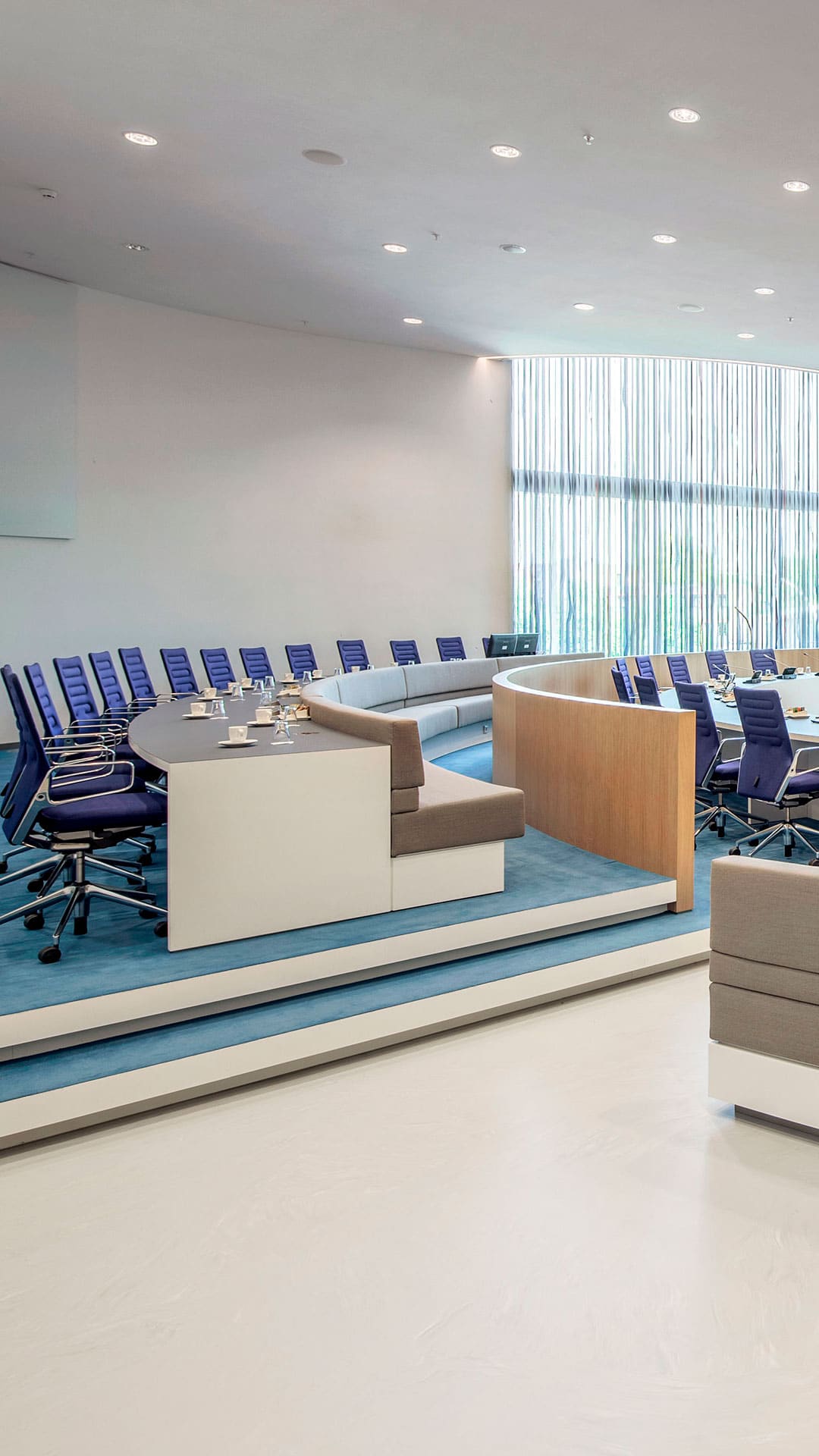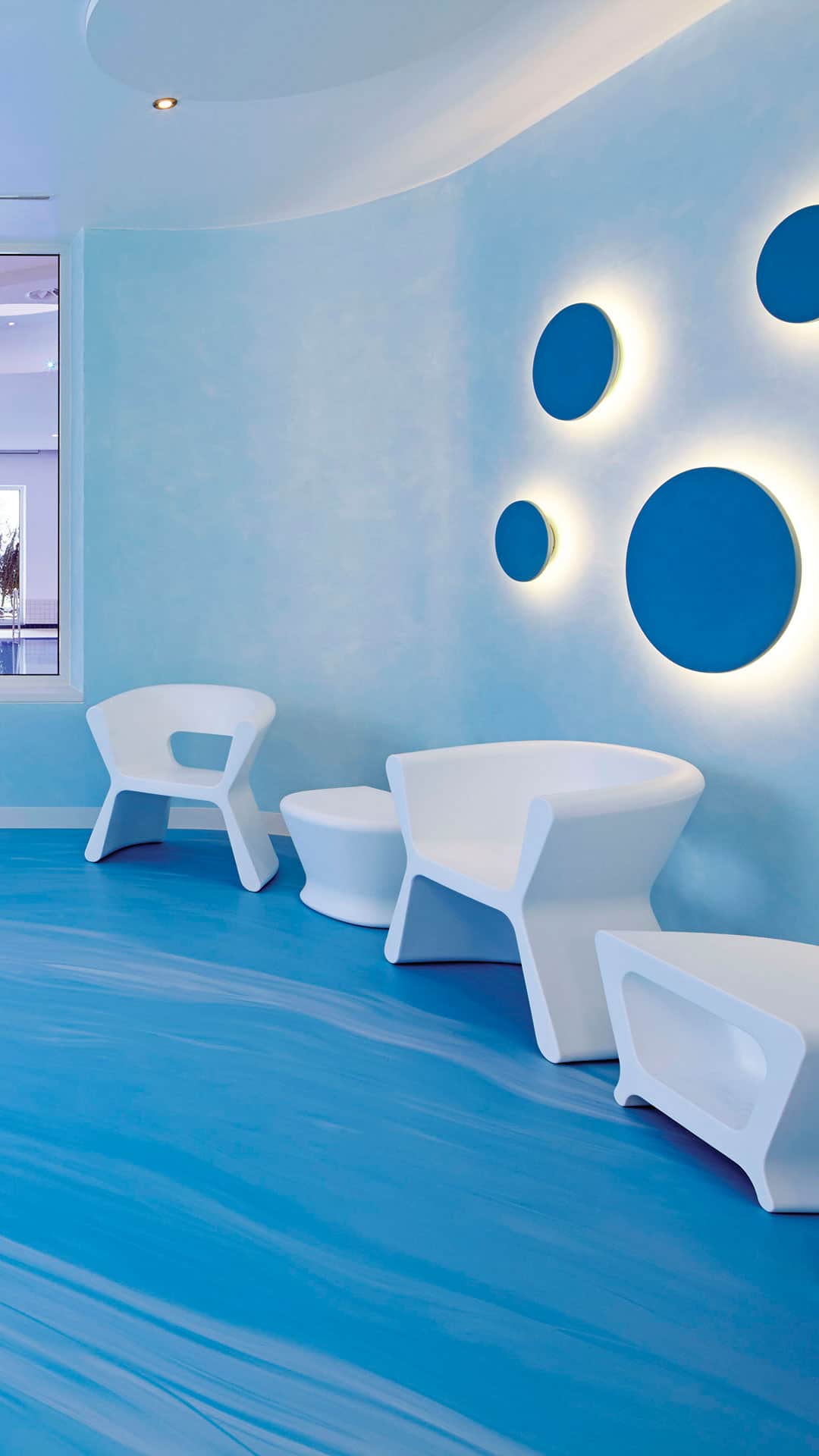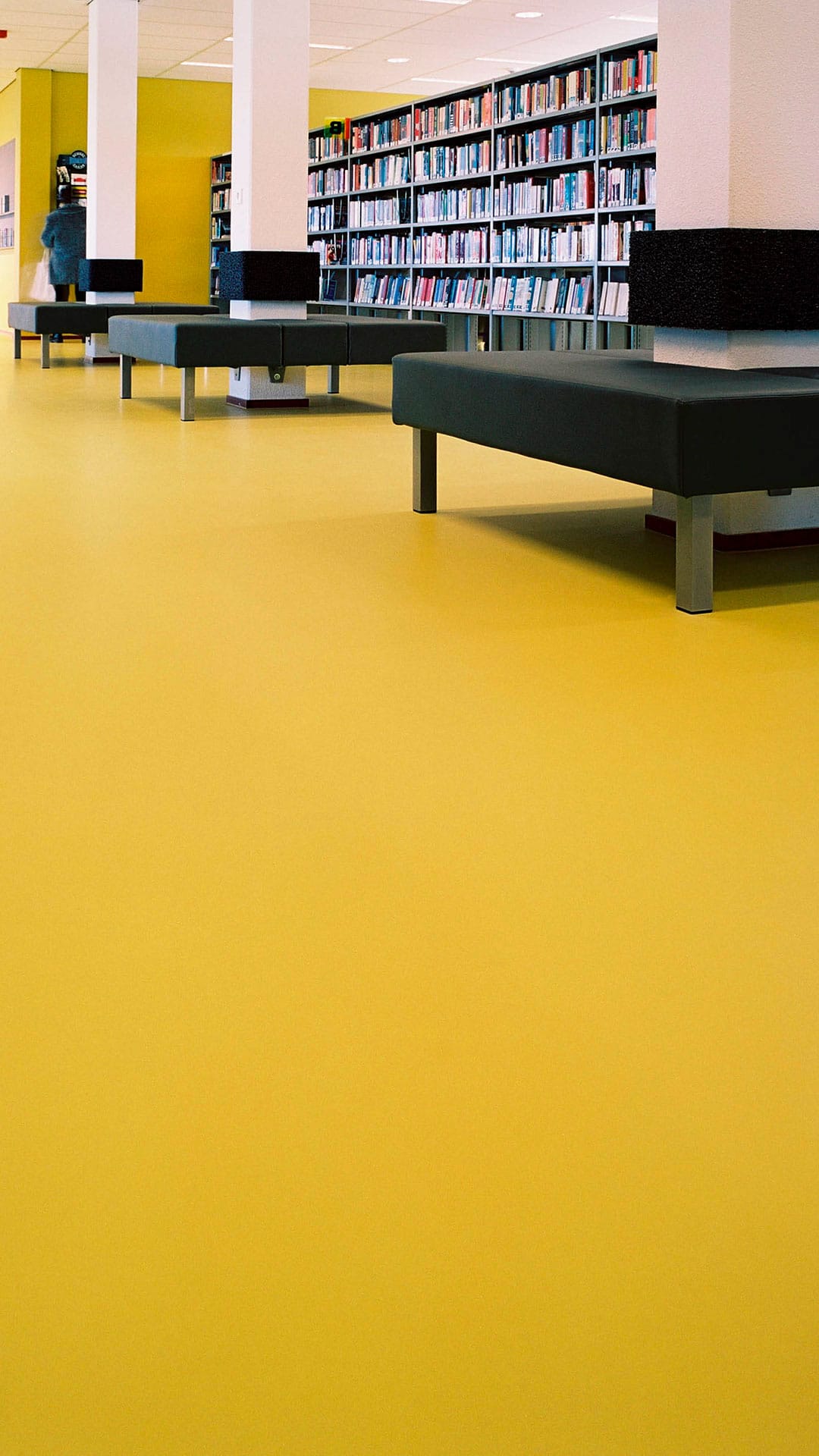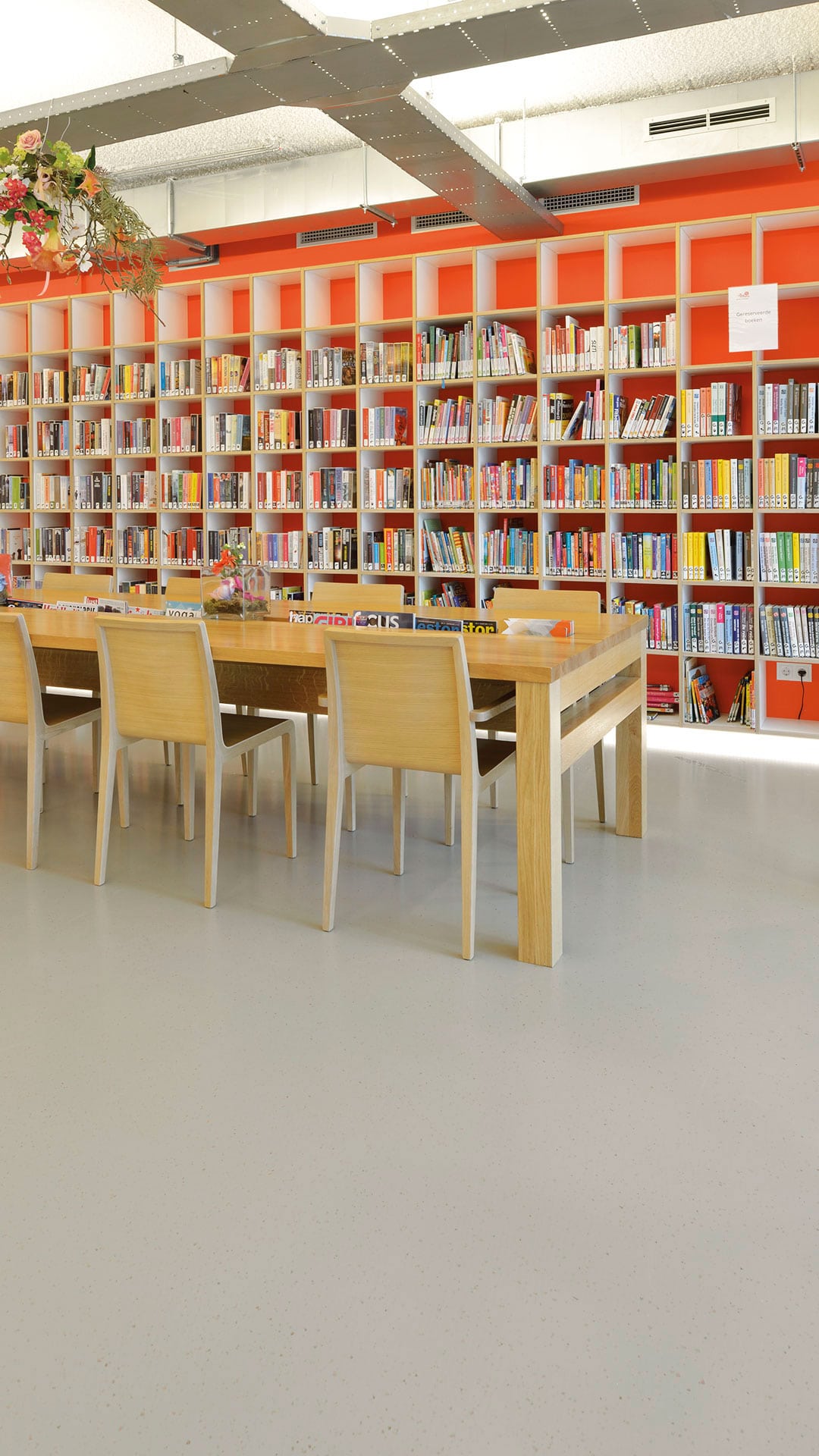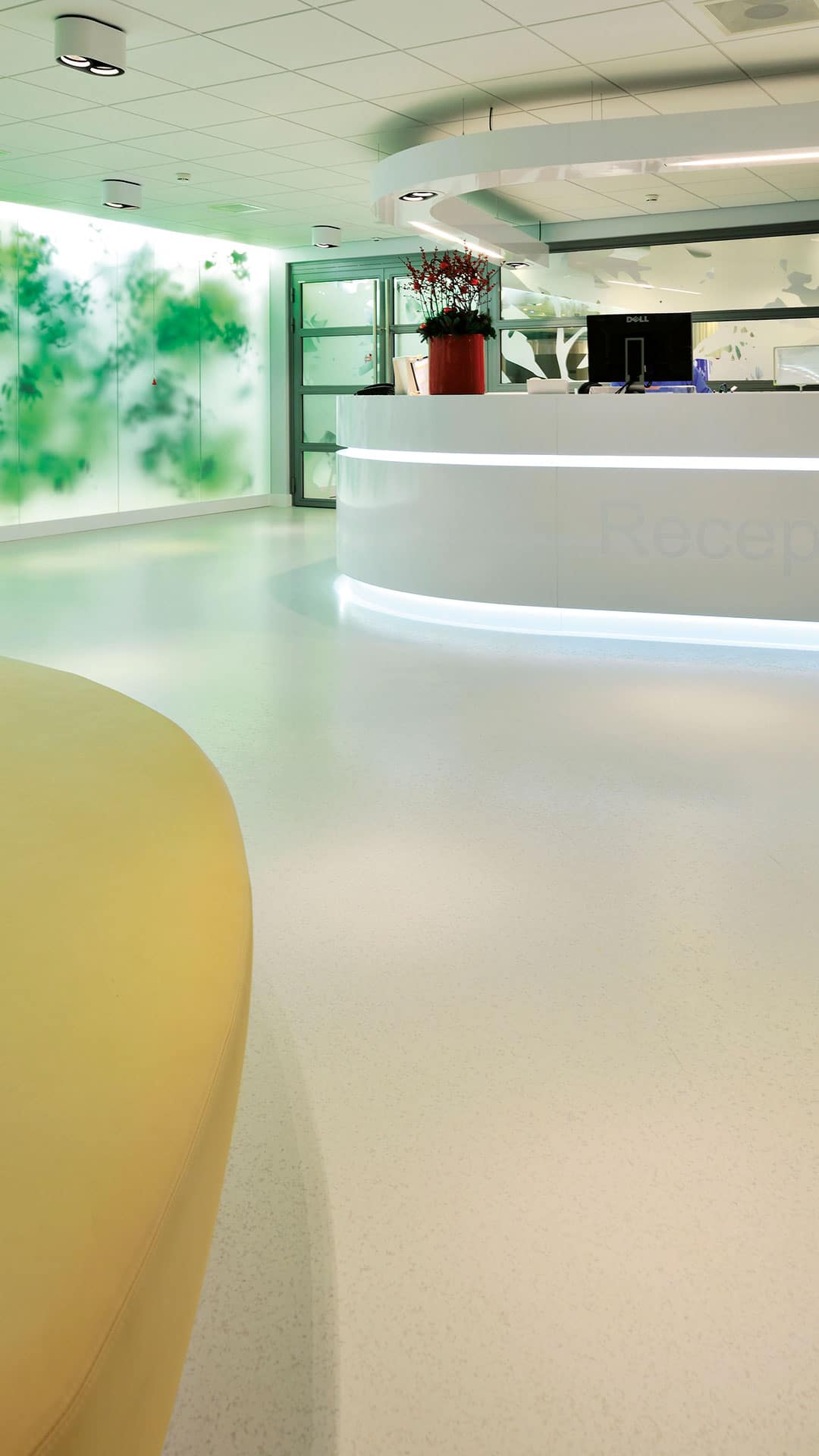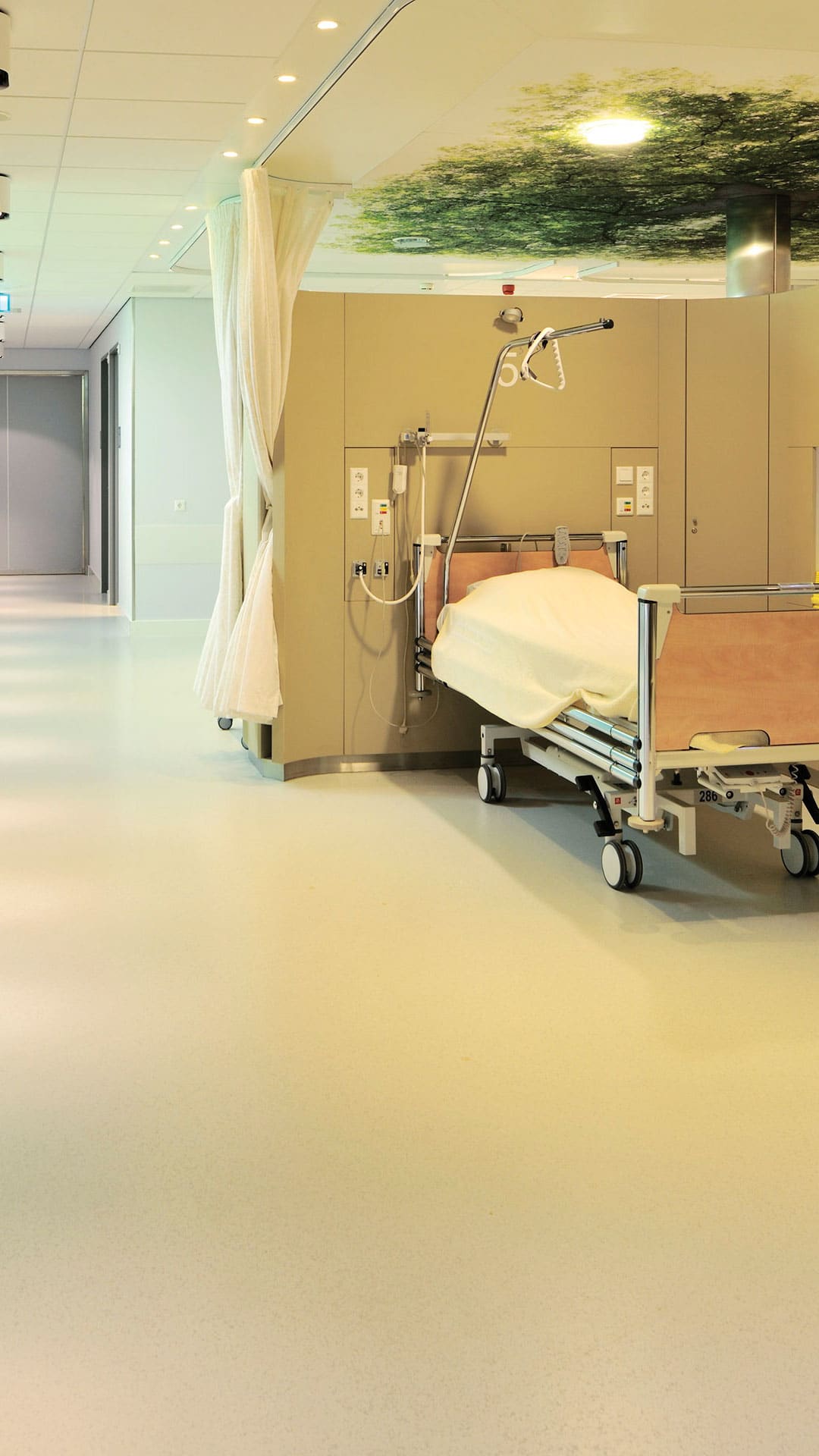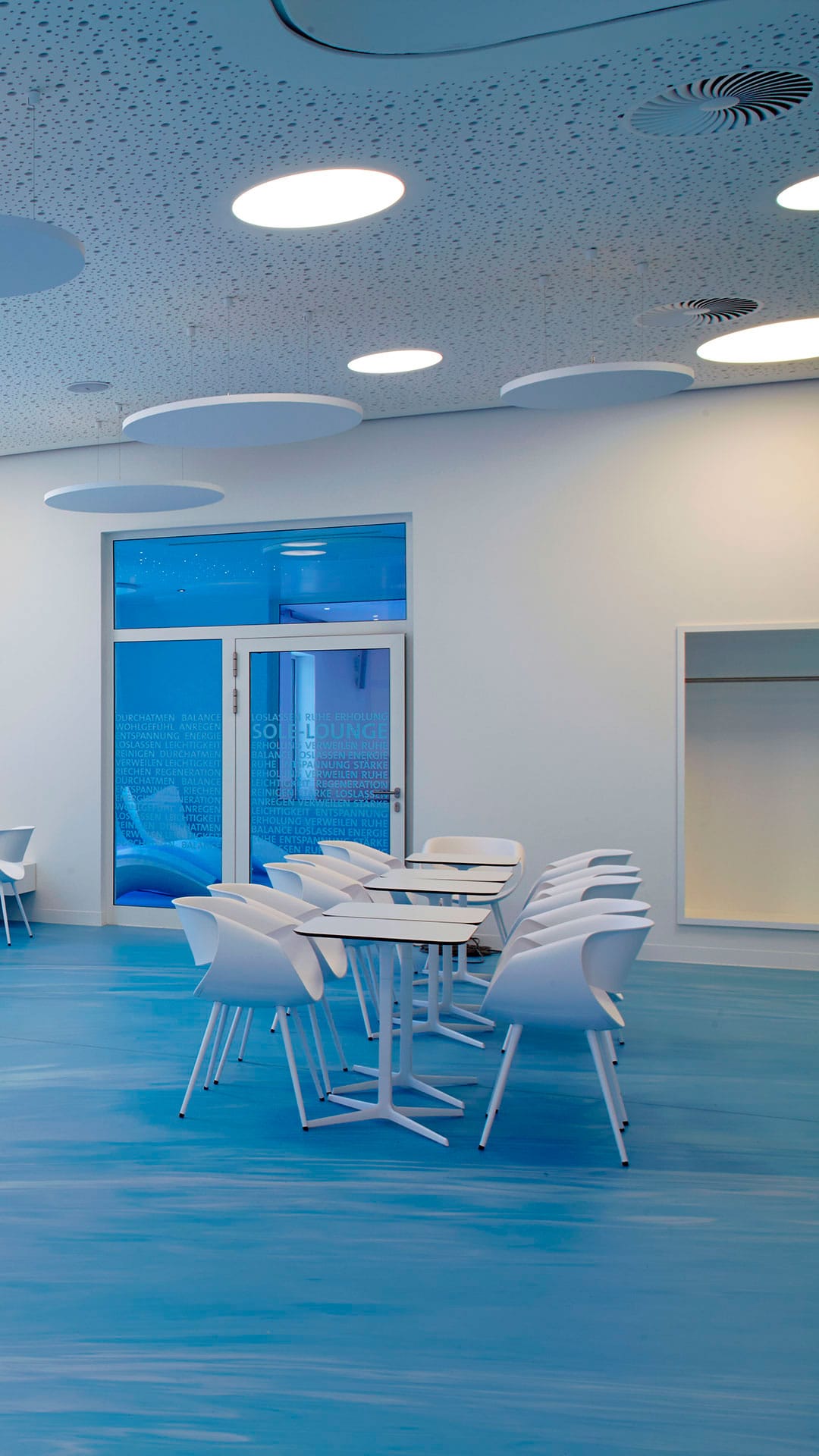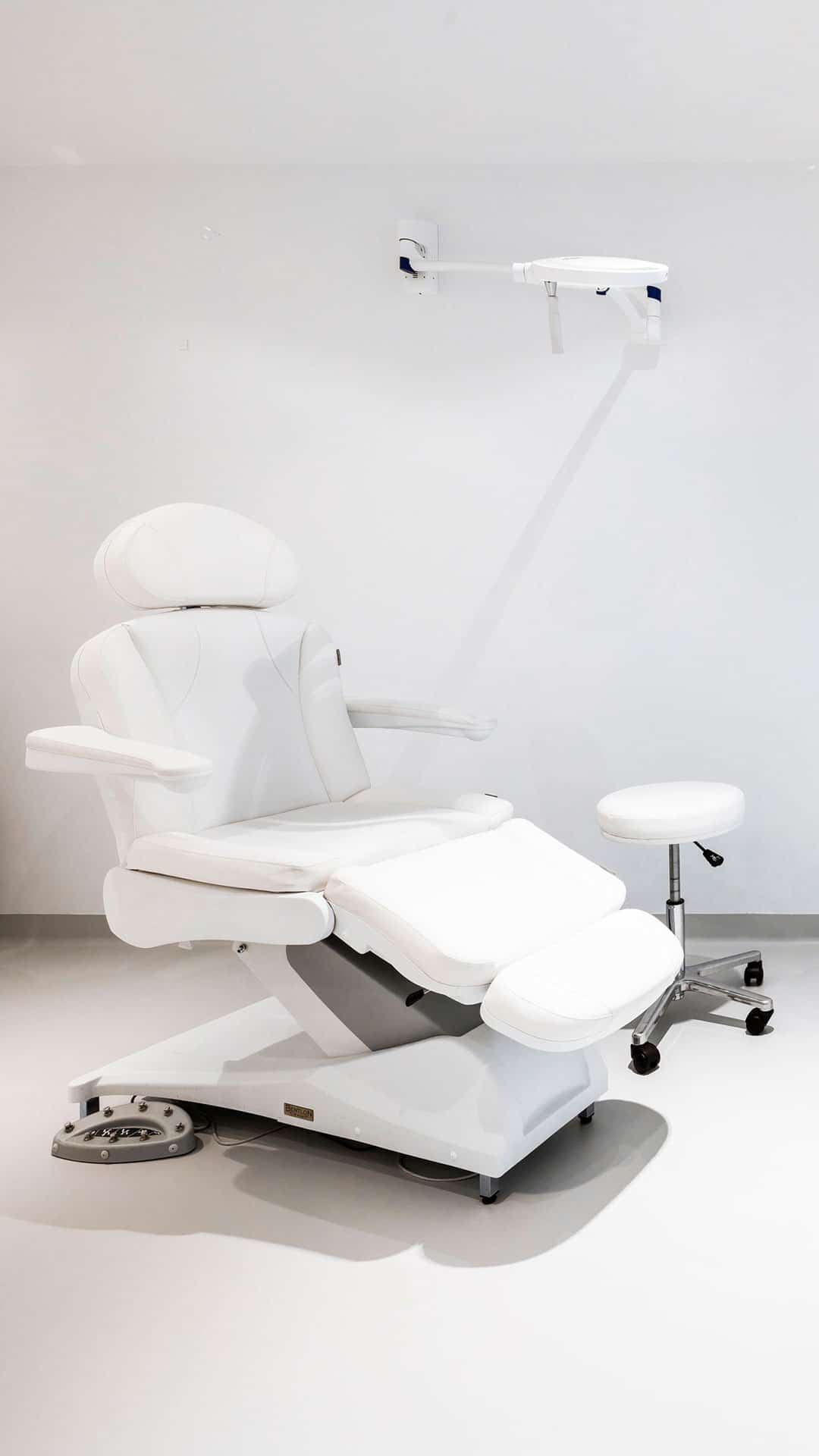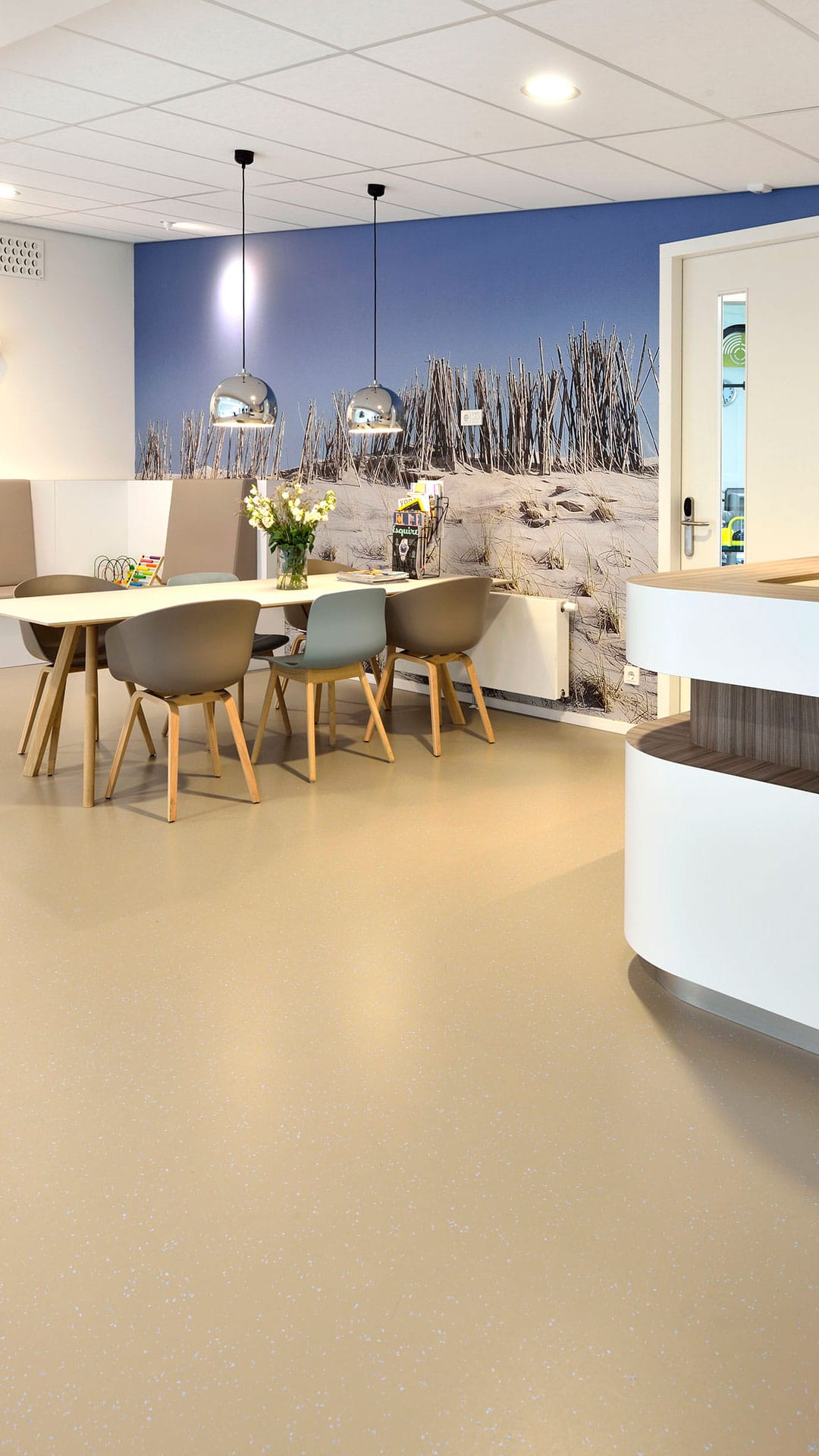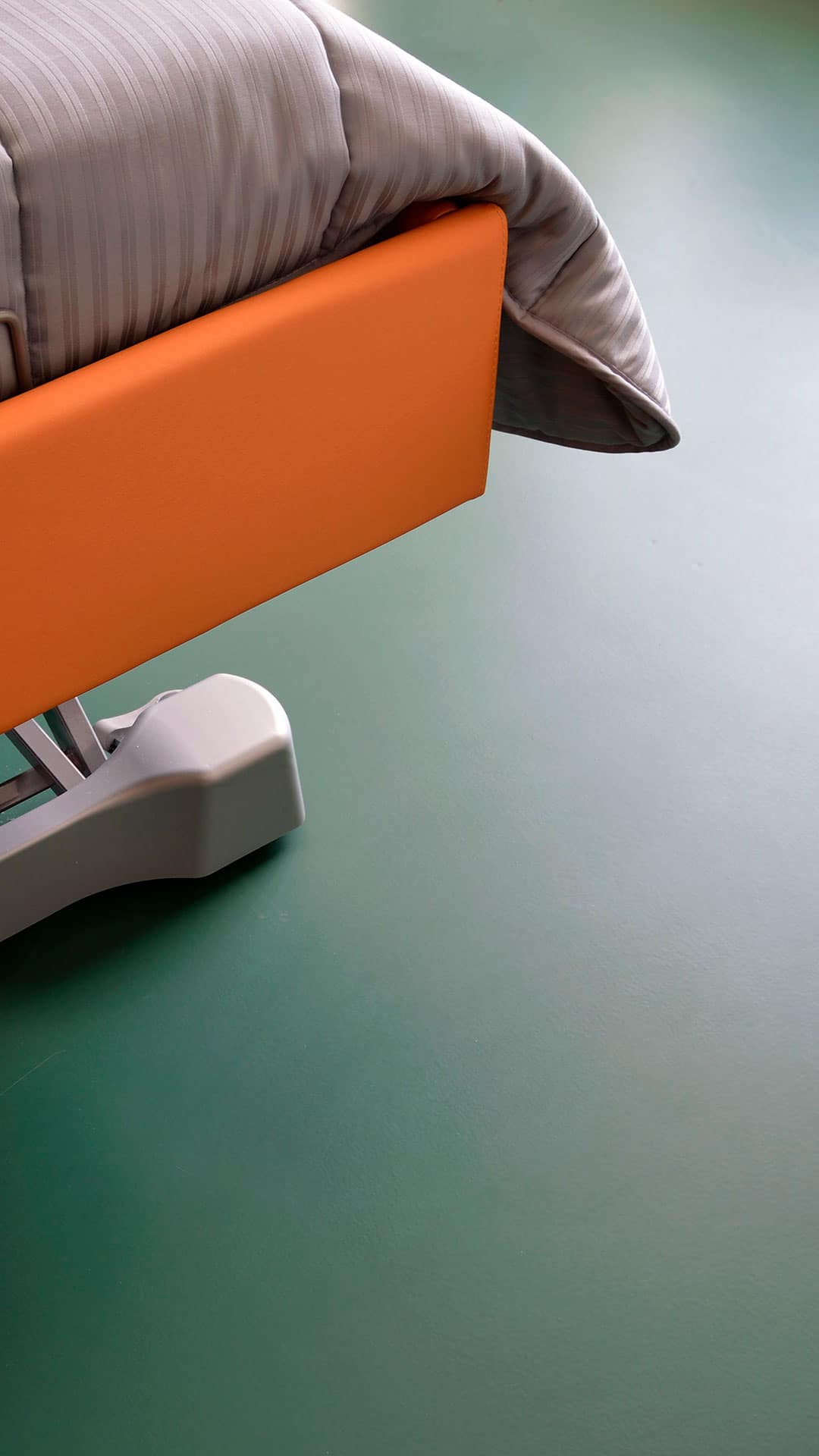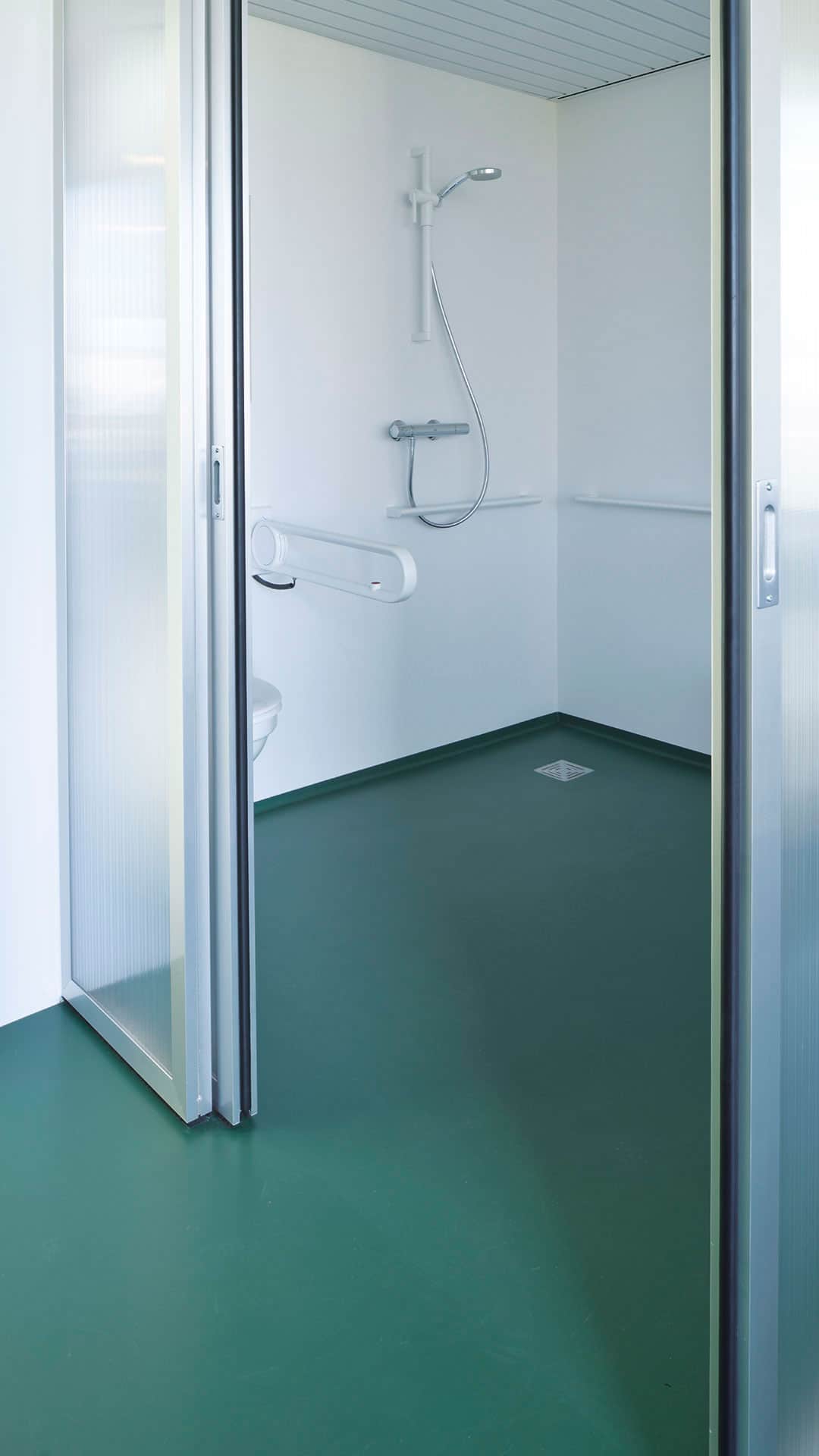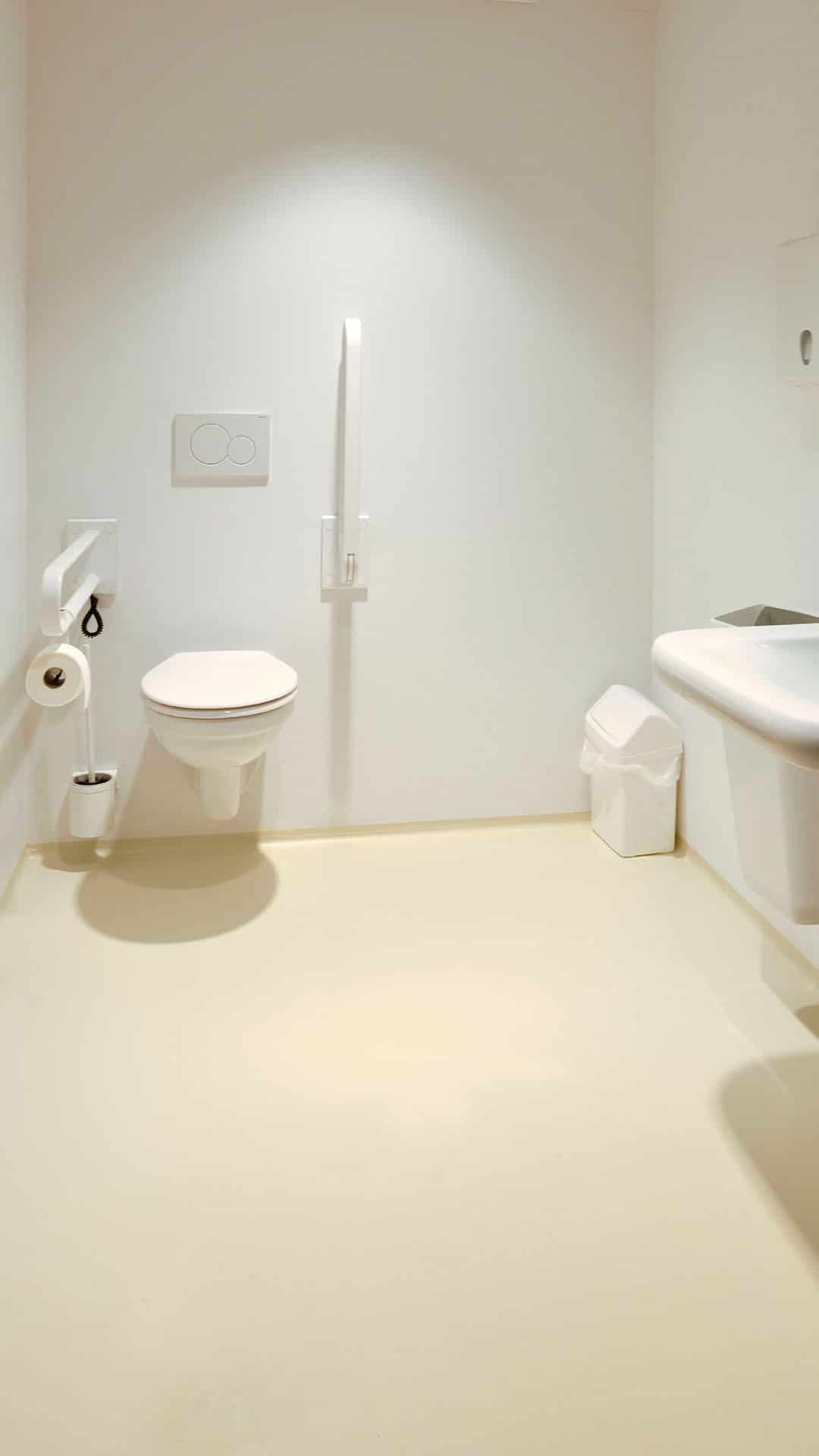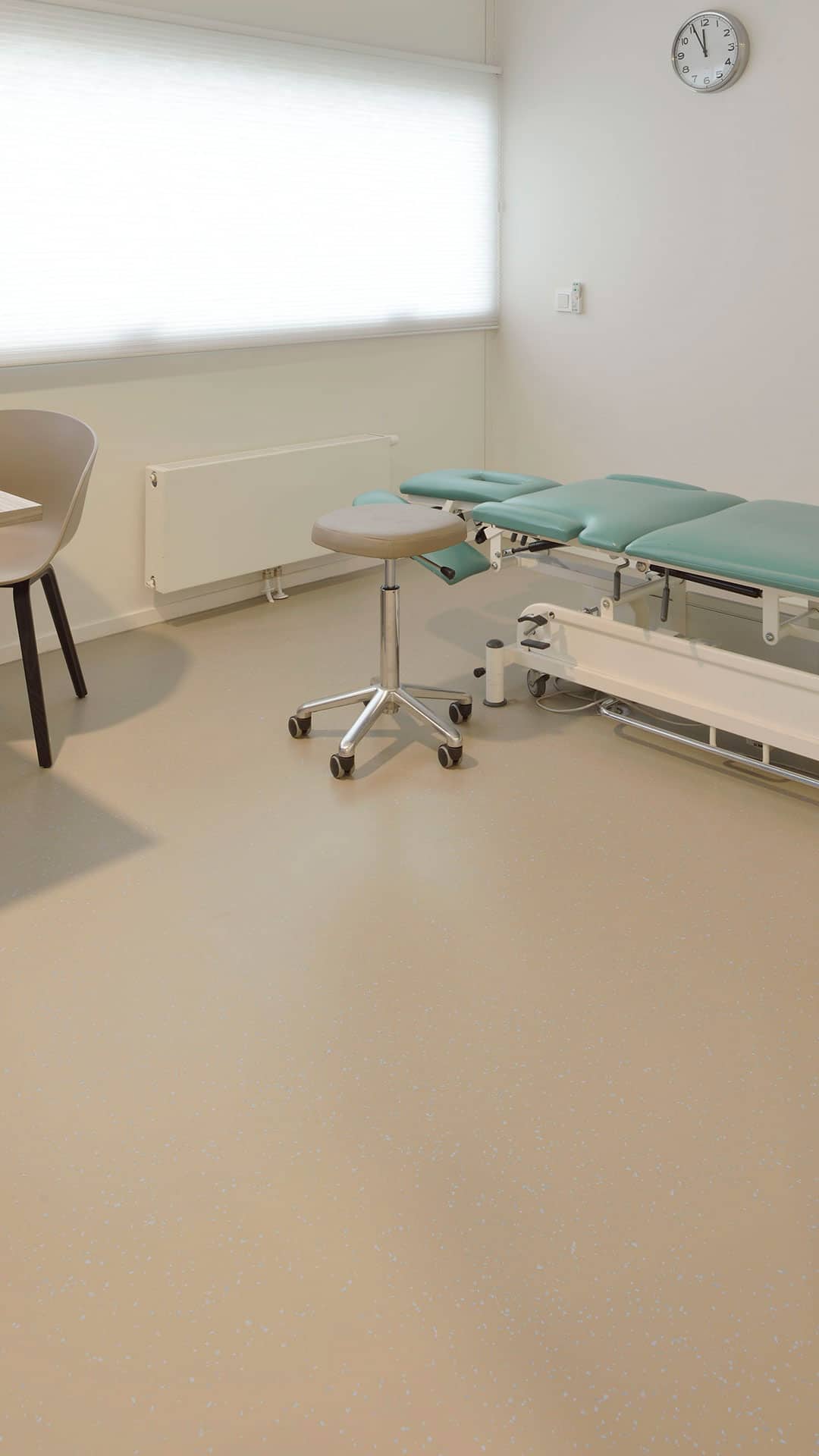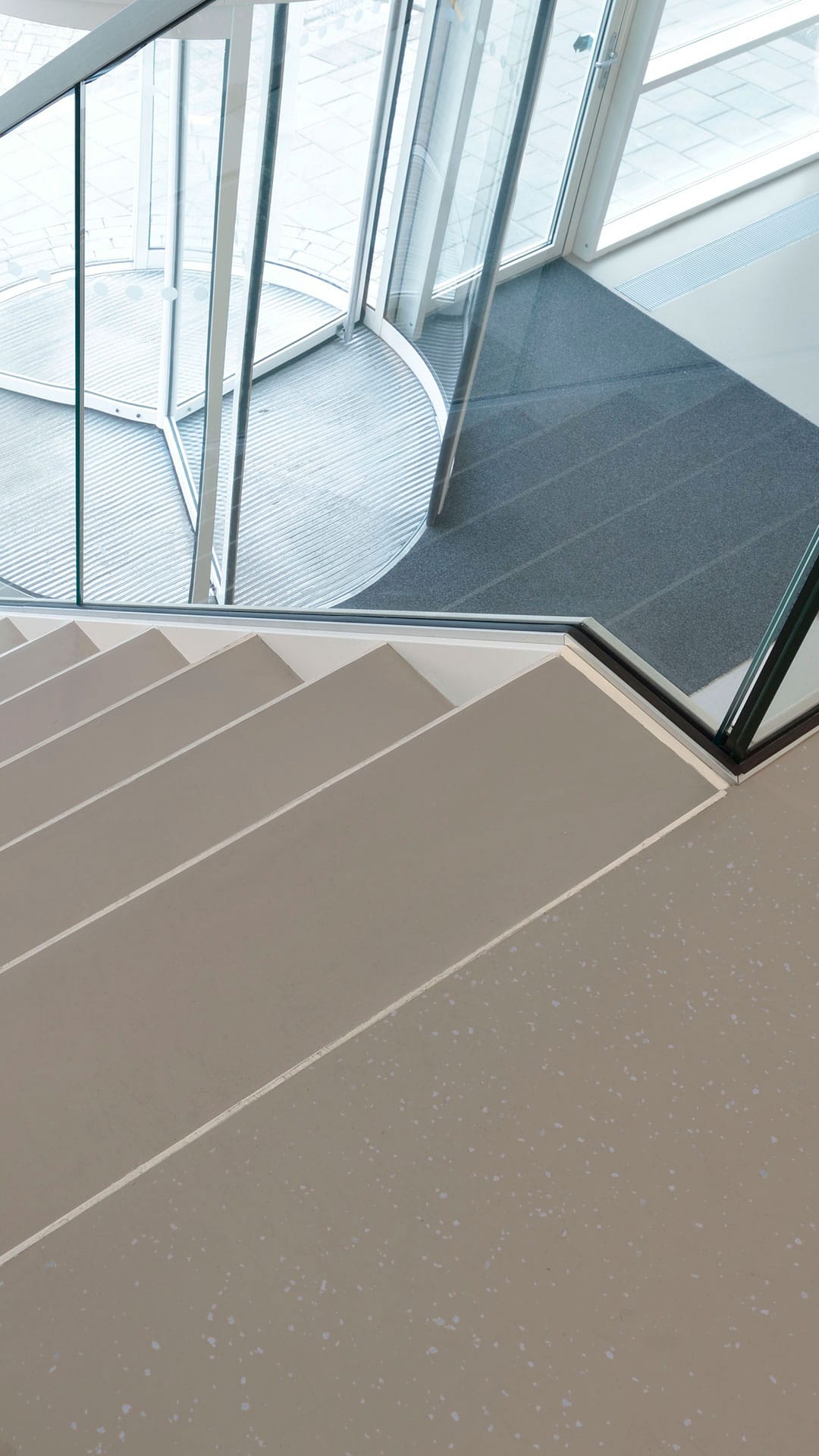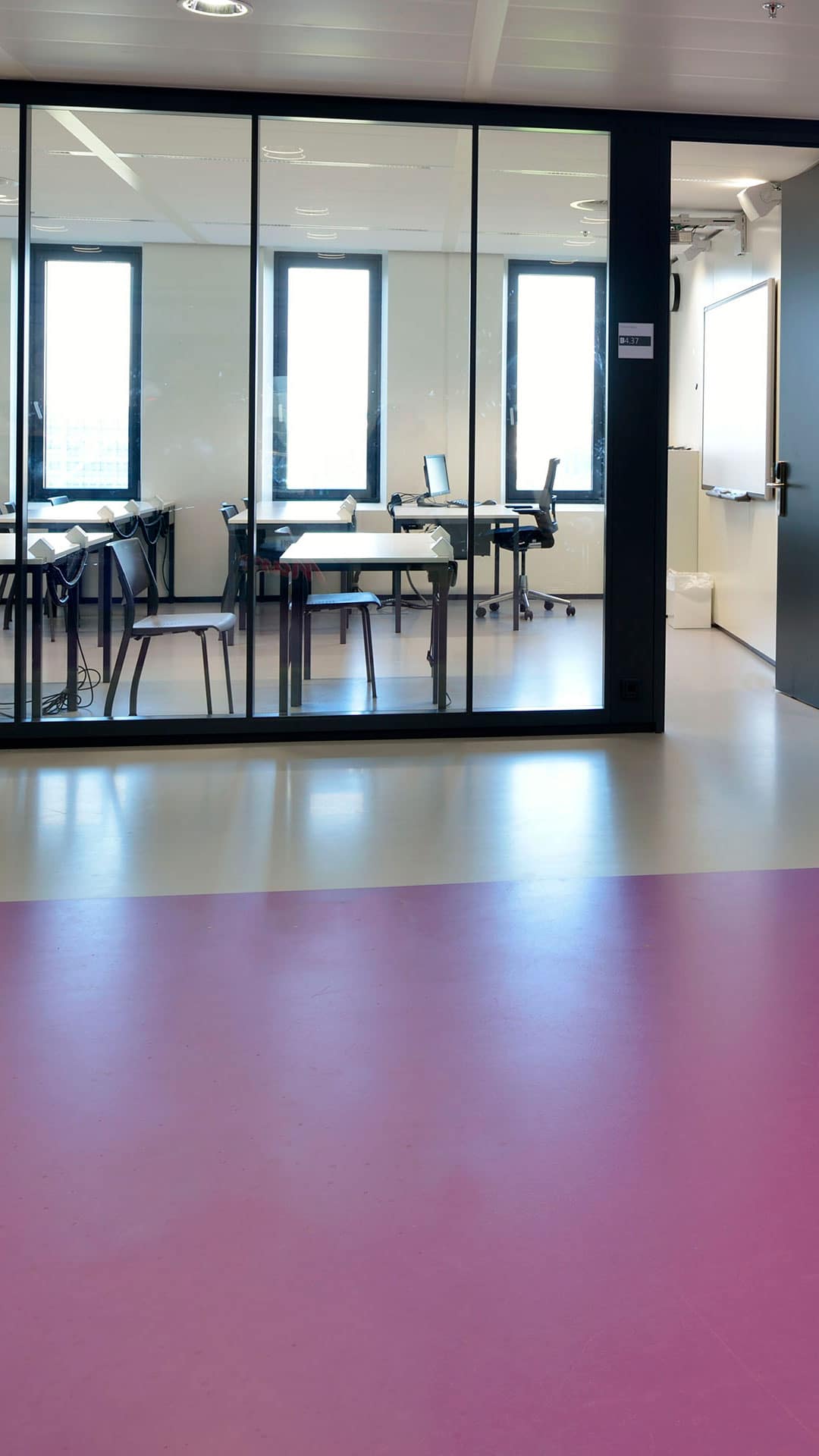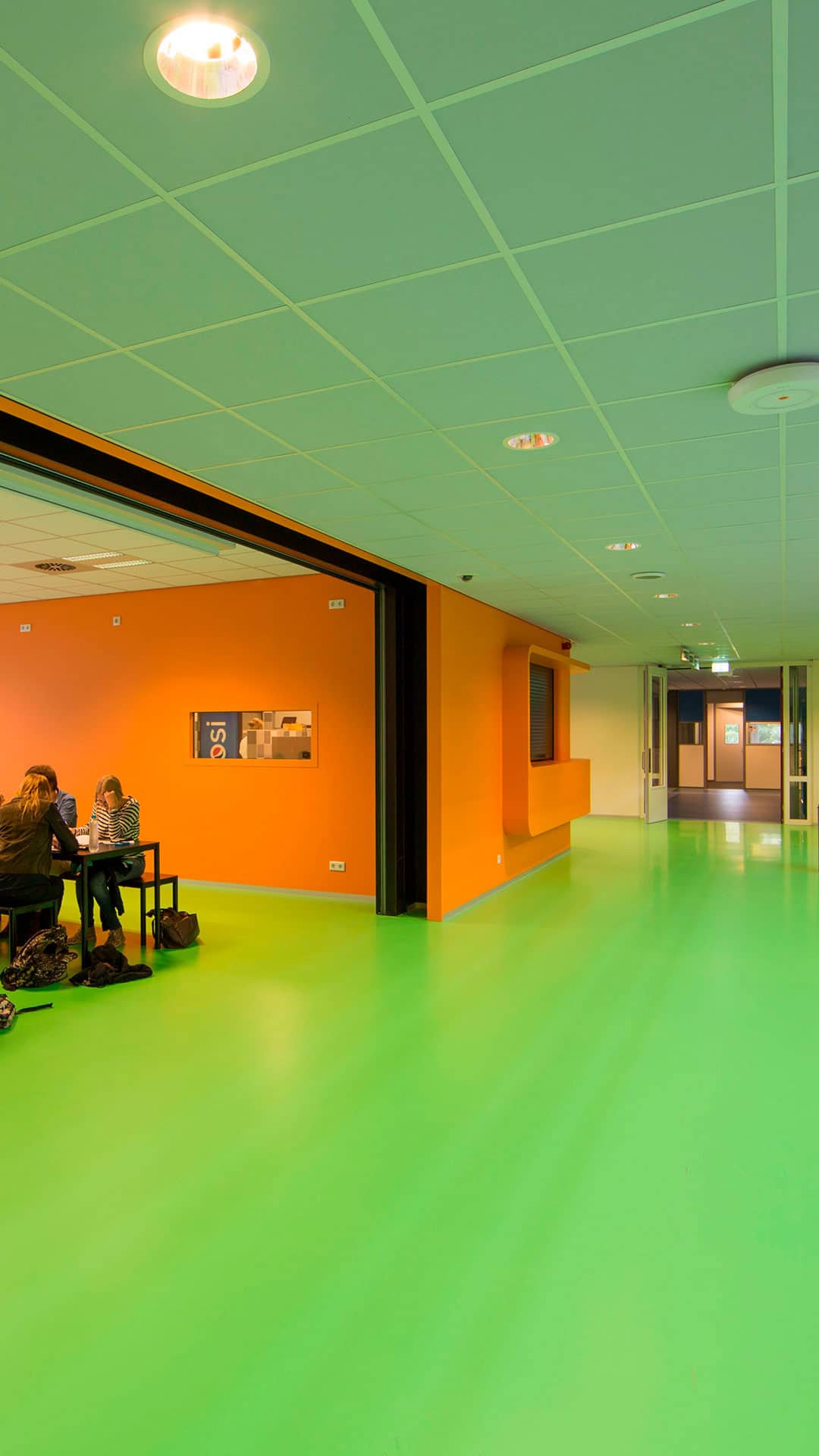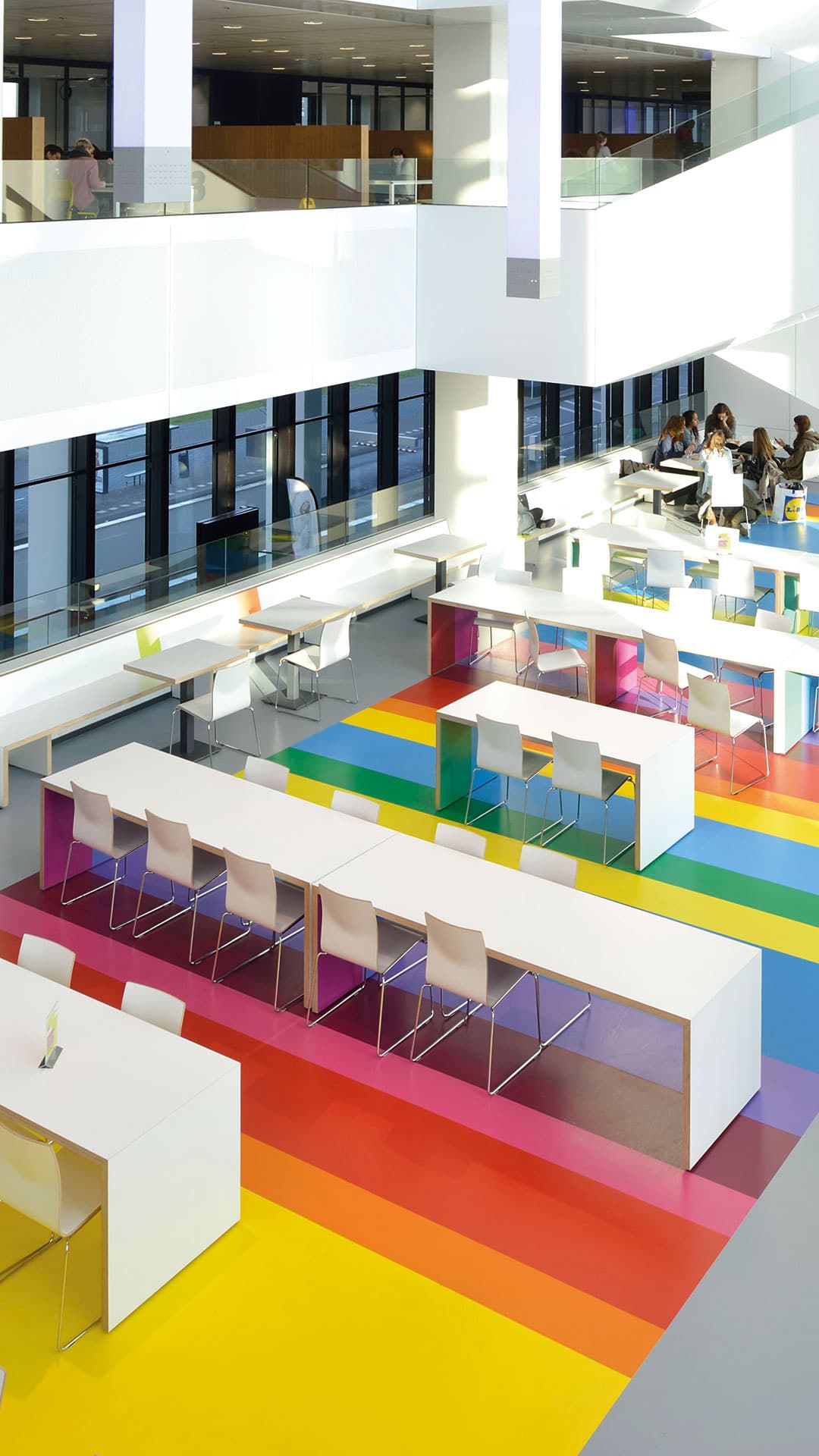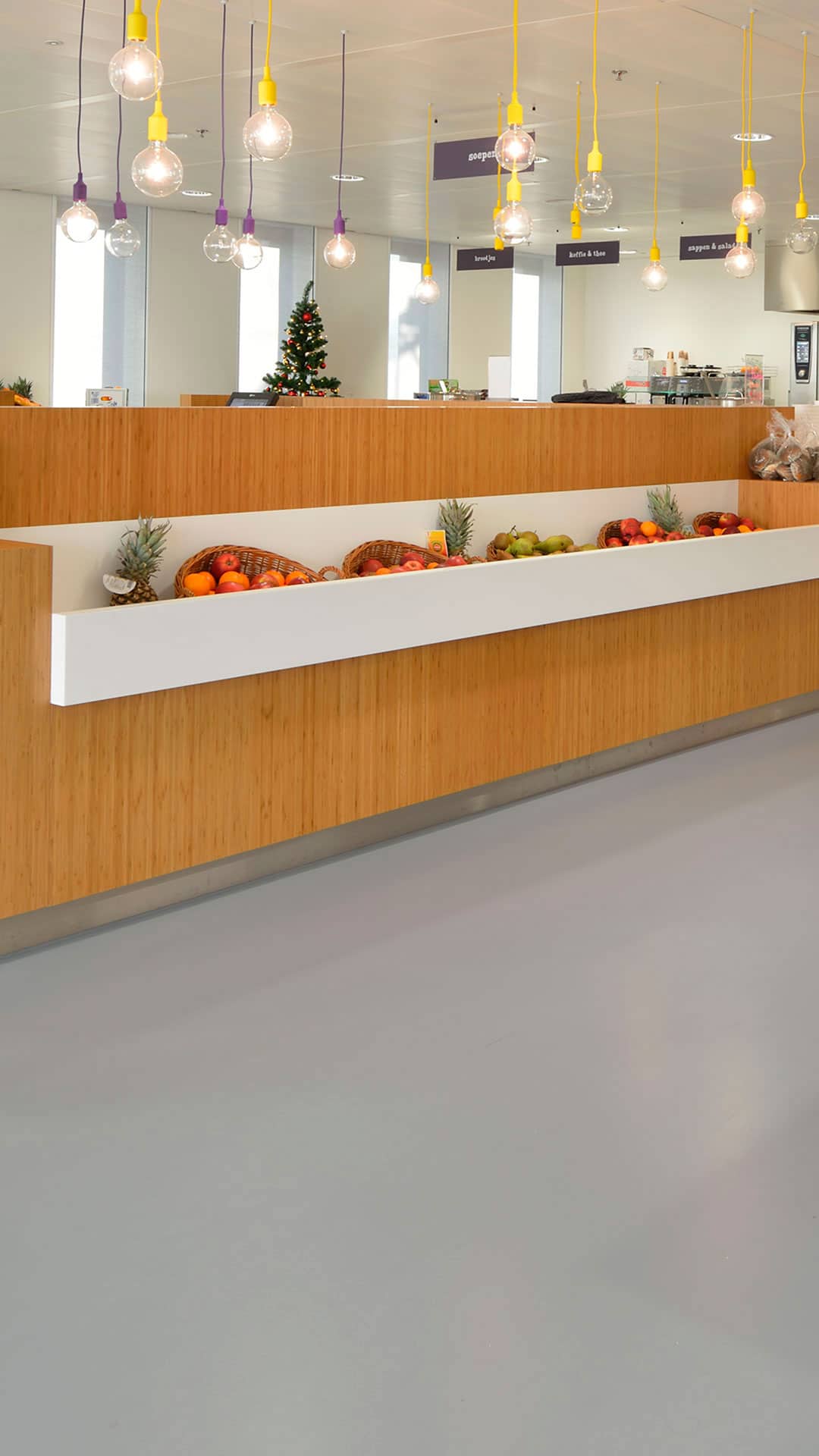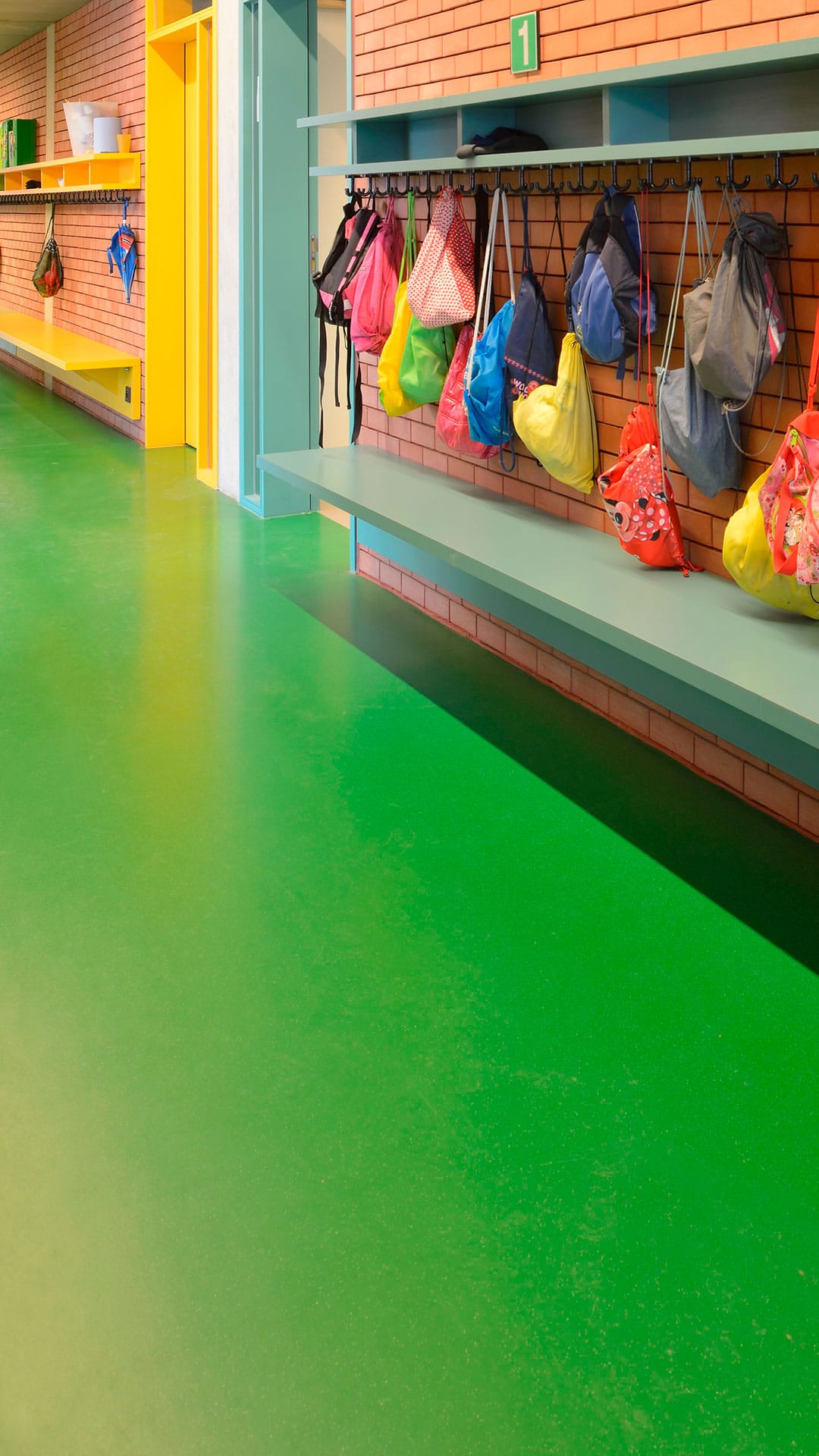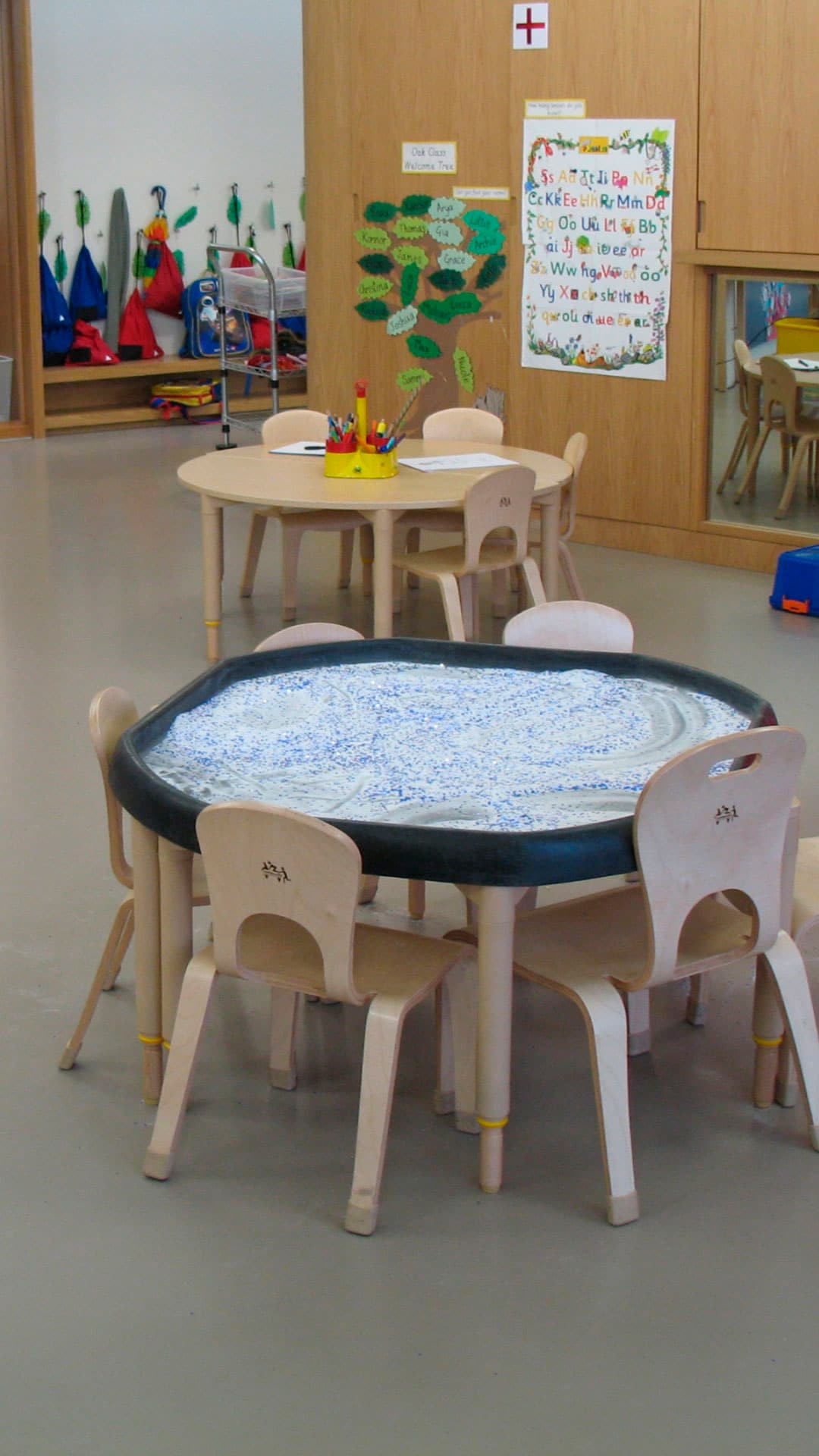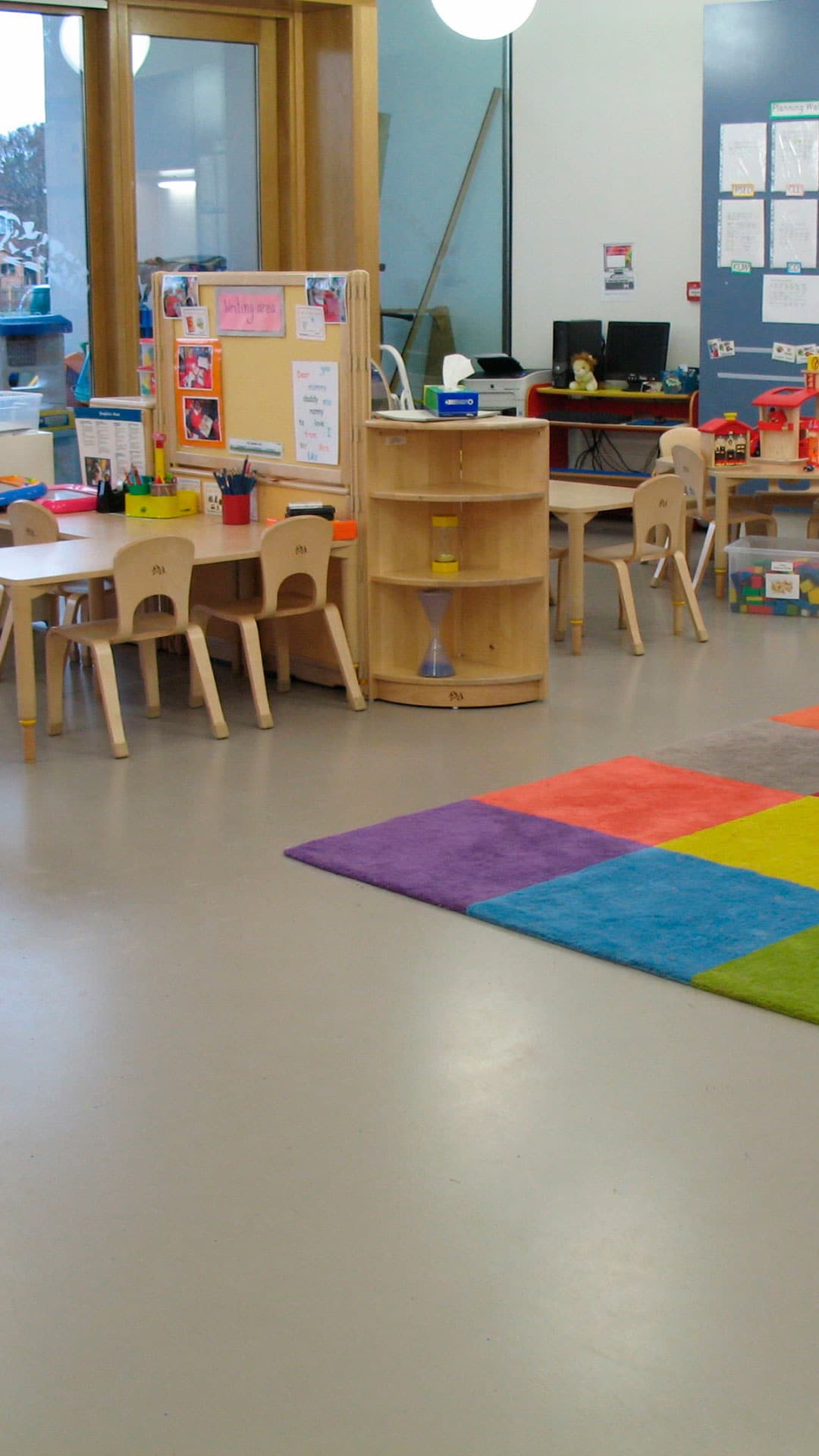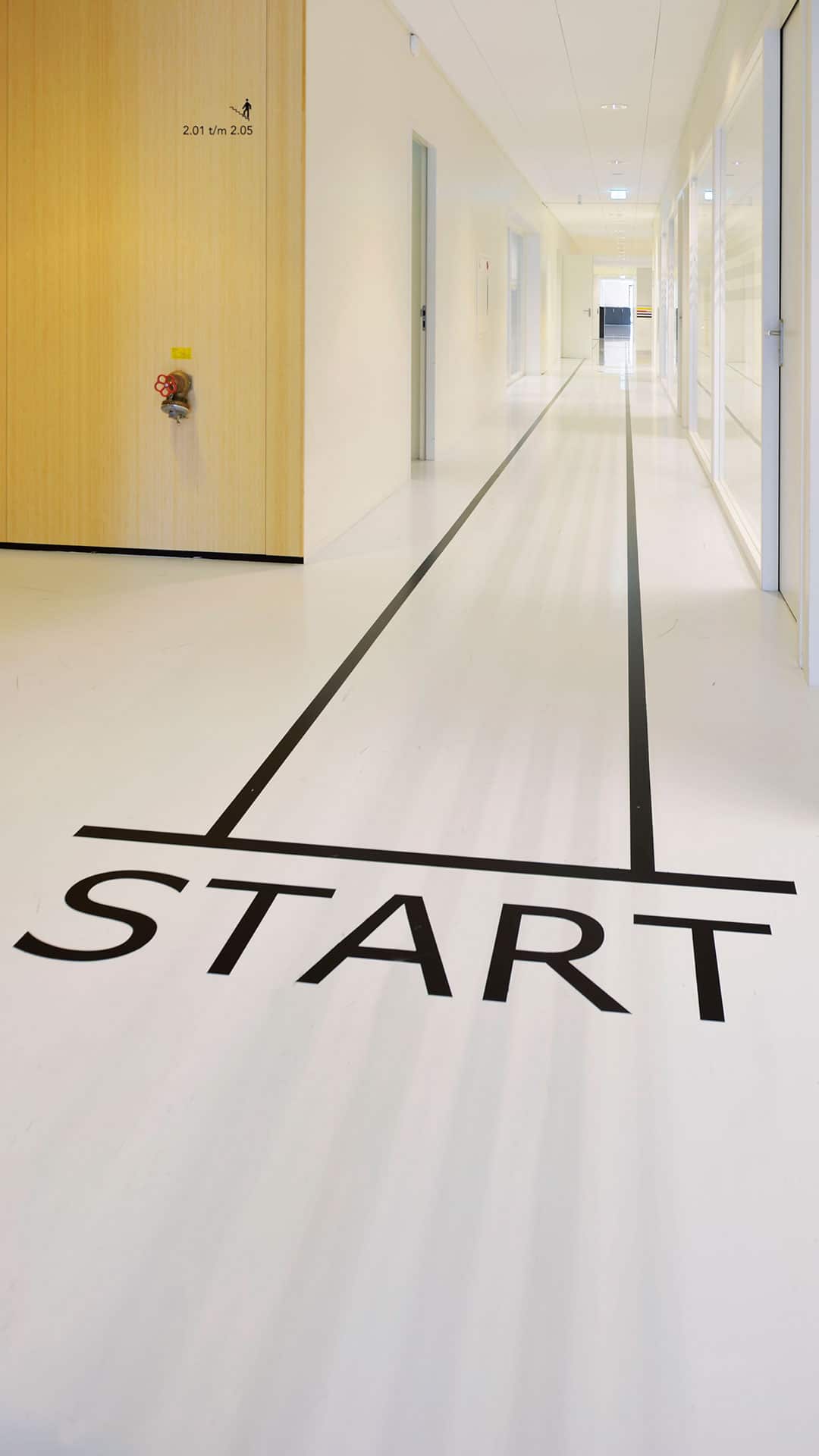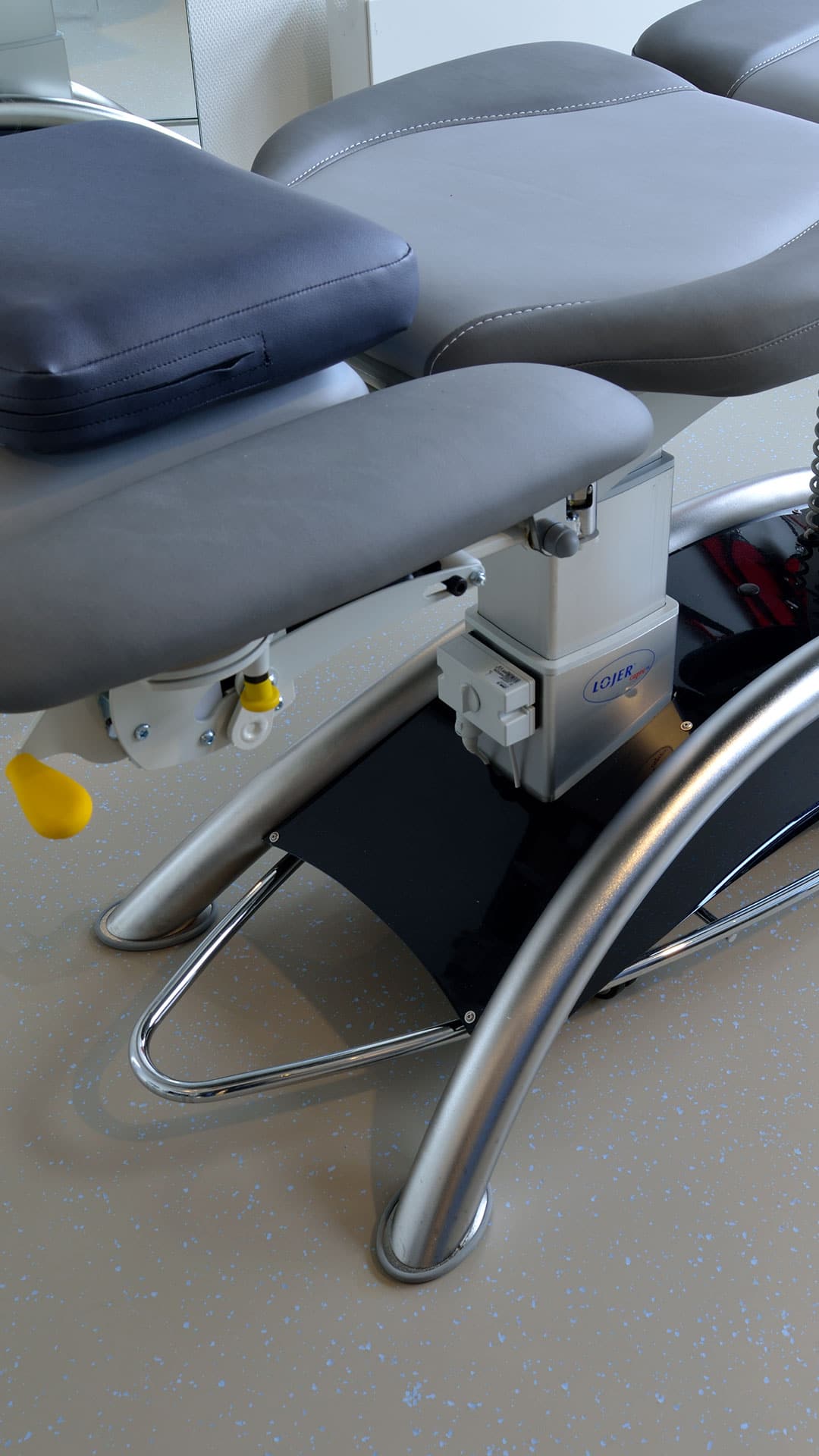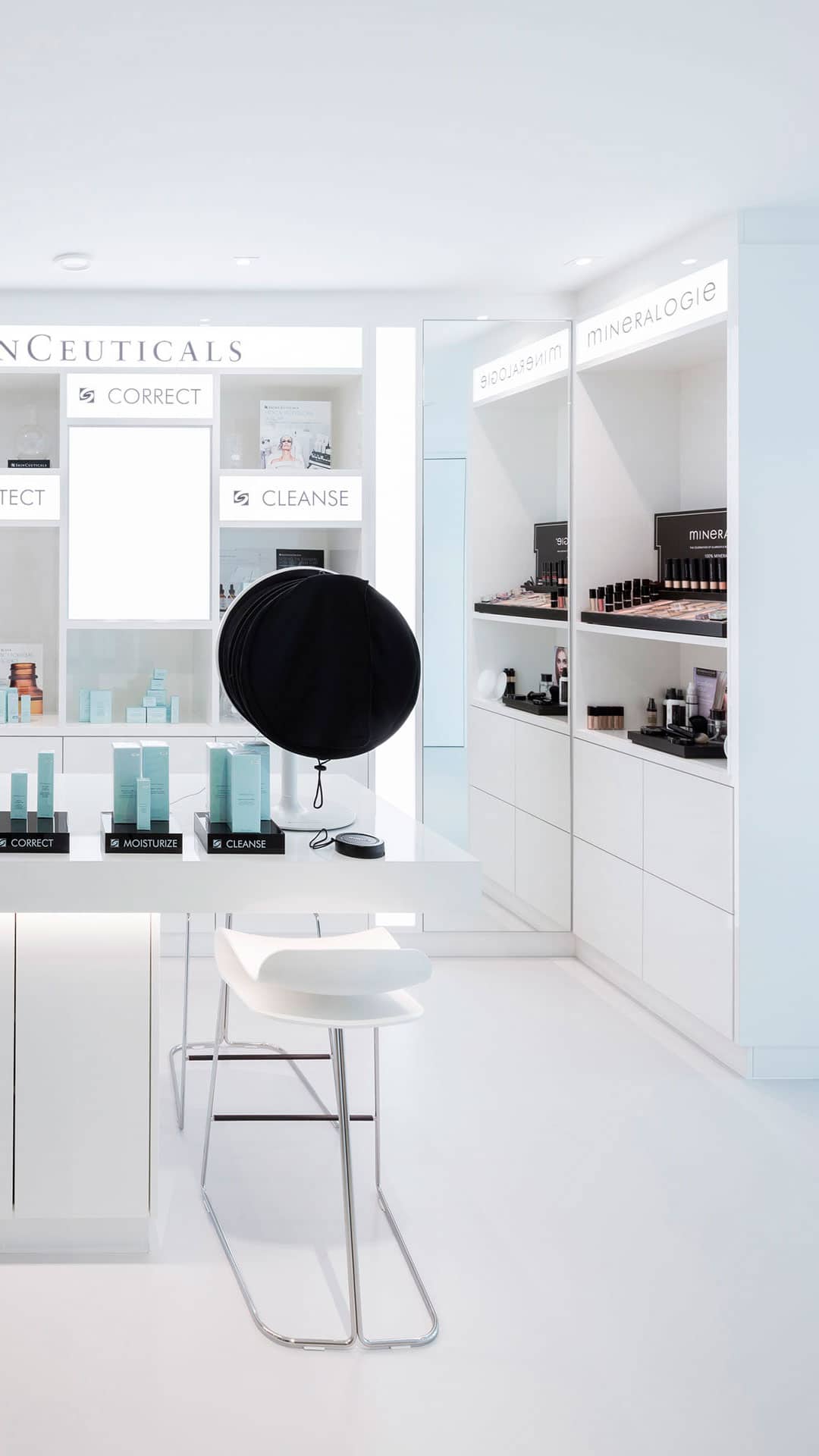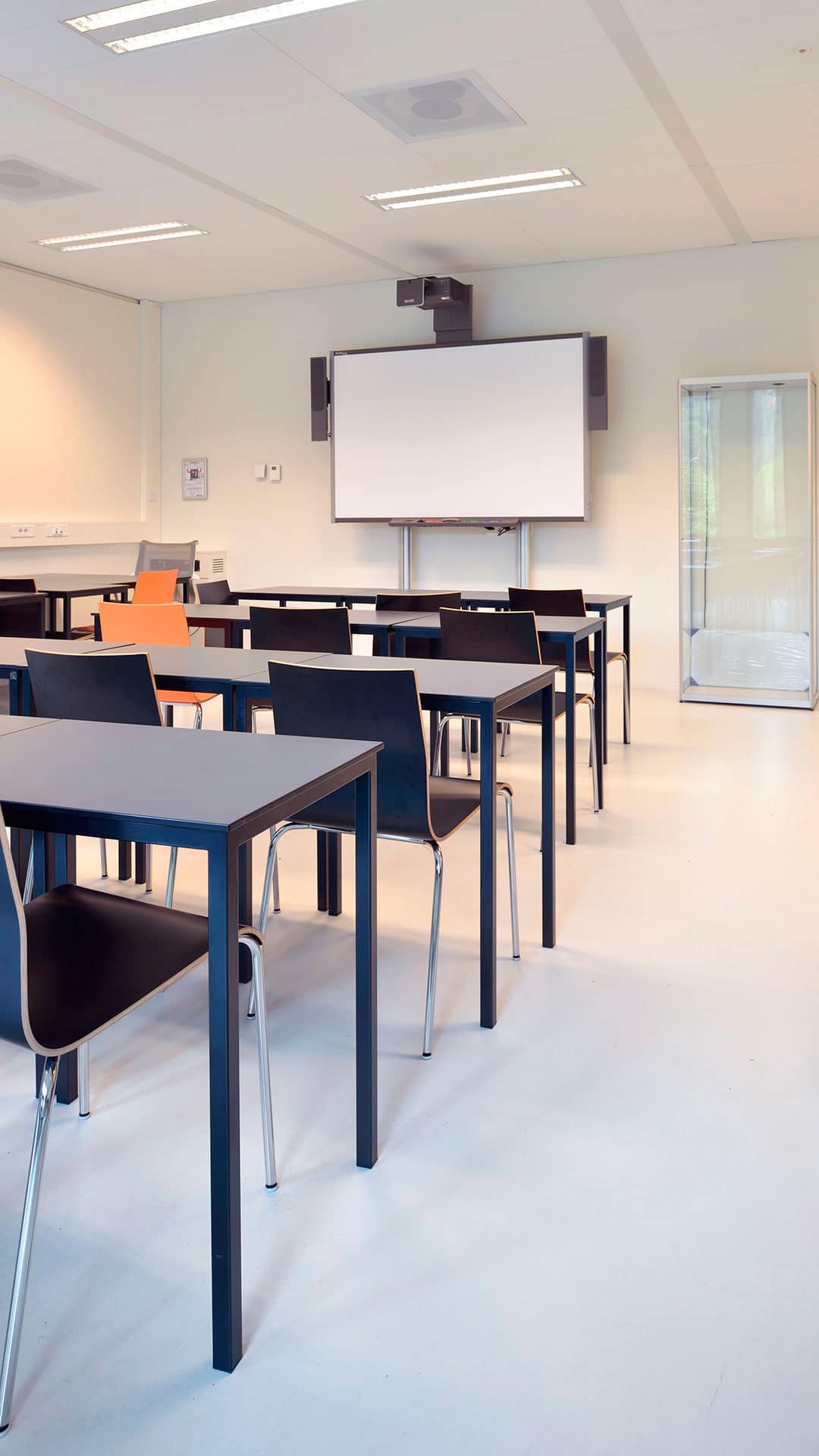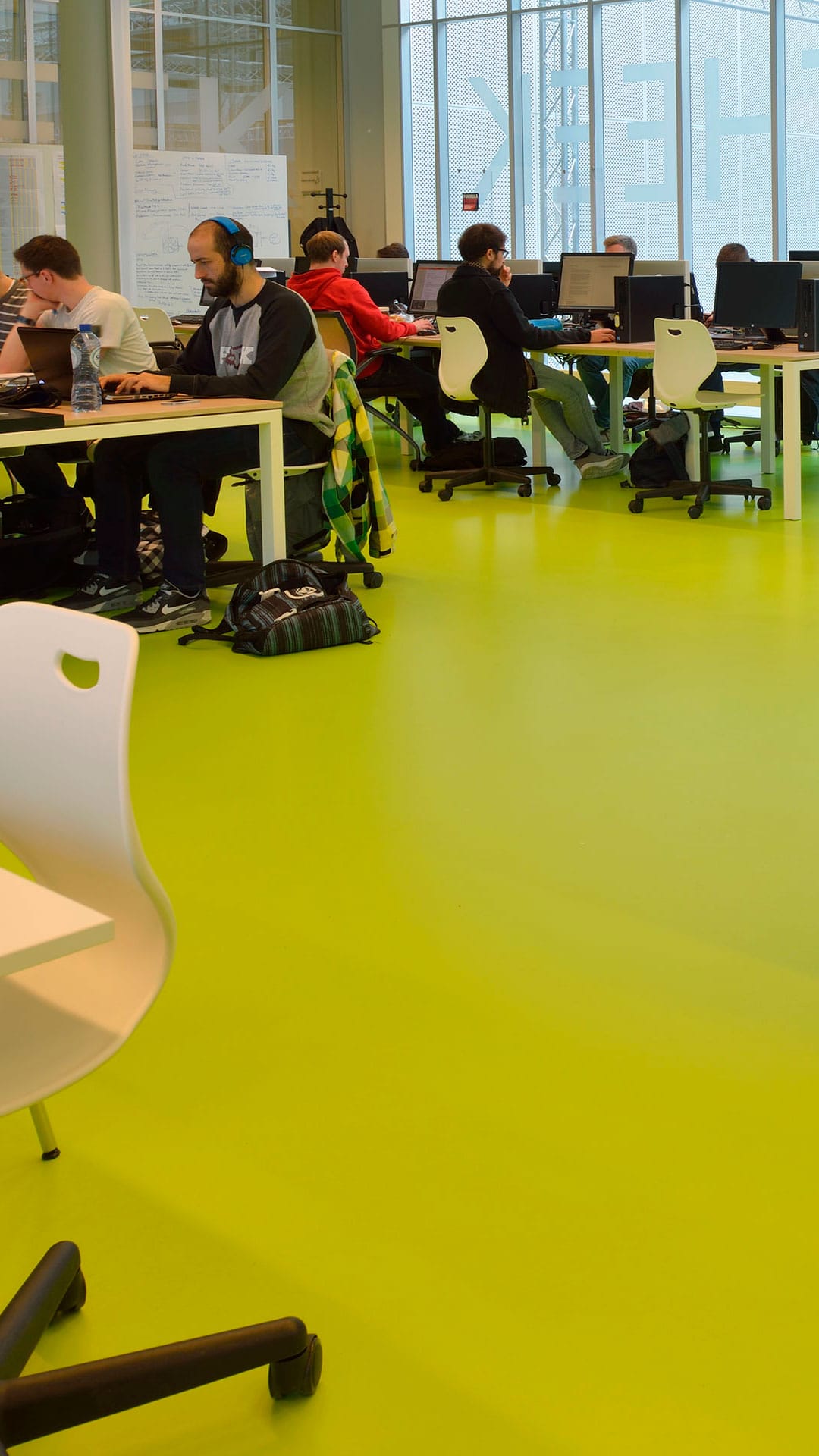 Working with architects and designers on commercial projects means understanding not only the physical space, but the needs of users and the environment. Our poured floors are ideal for open spaces, offering a majestic, seamless flow, with a clean, smart appearance.
For busy buildings, where people interact on a day to day basis, our floors are an excellent choice as they are durable yet comfortable with sound attenuating qualities. Our innovative flooring enables freedom in design, making it an exciting product for architects and designers to work with.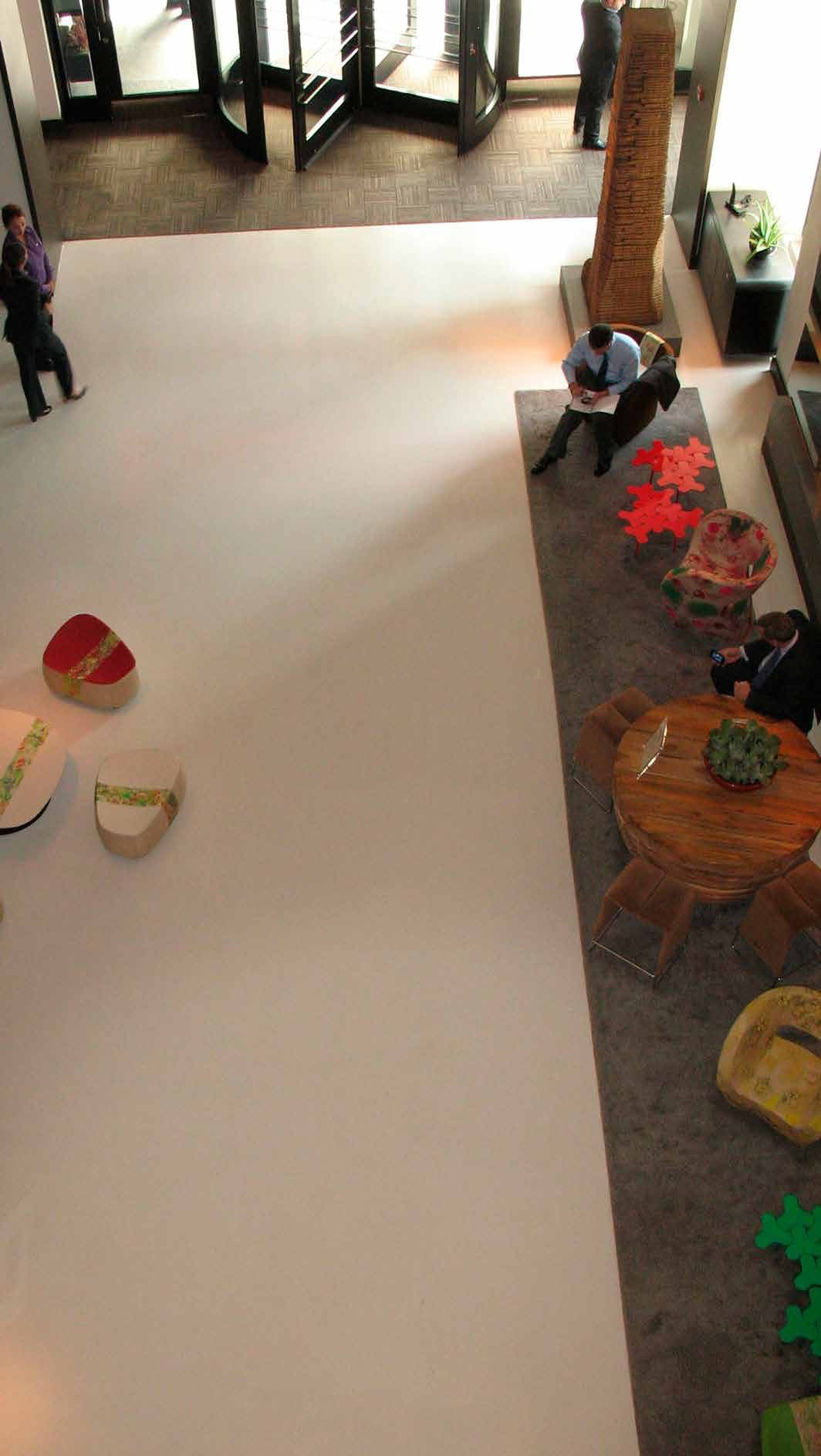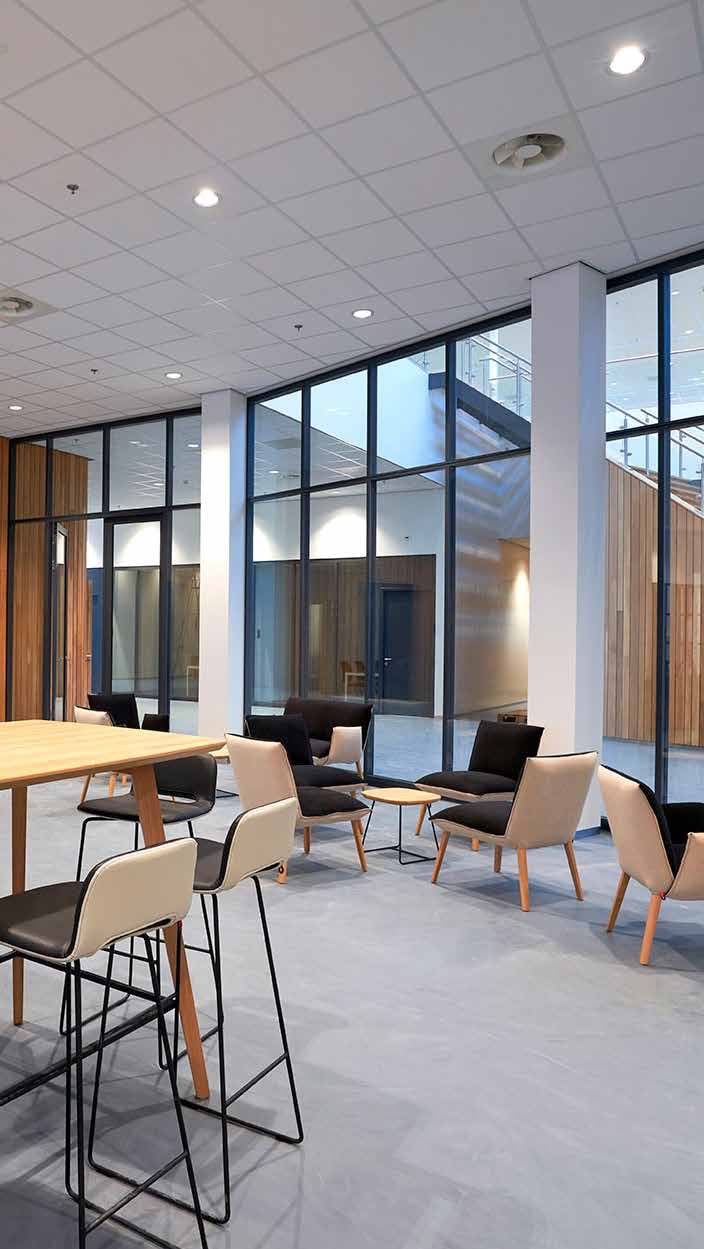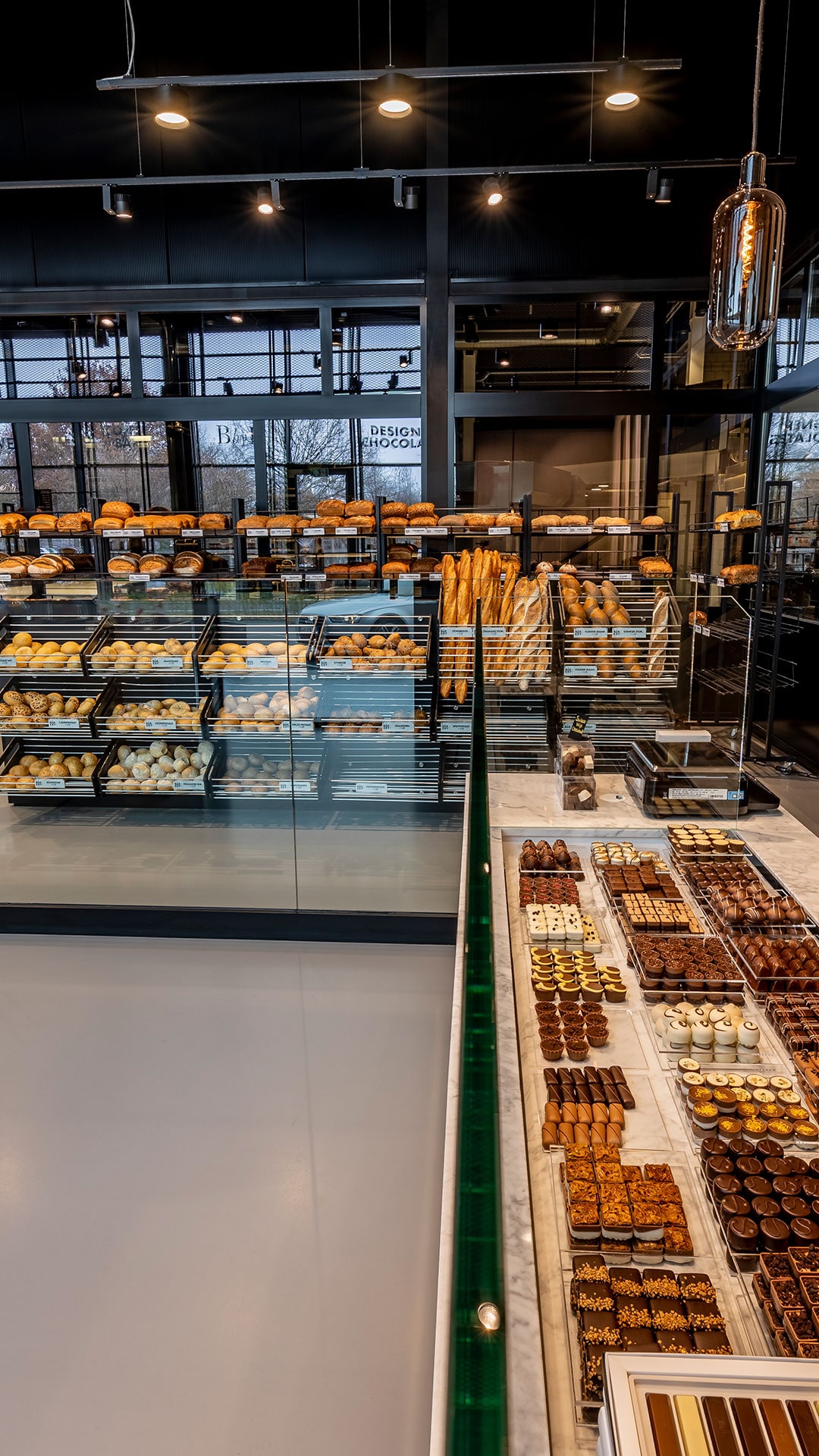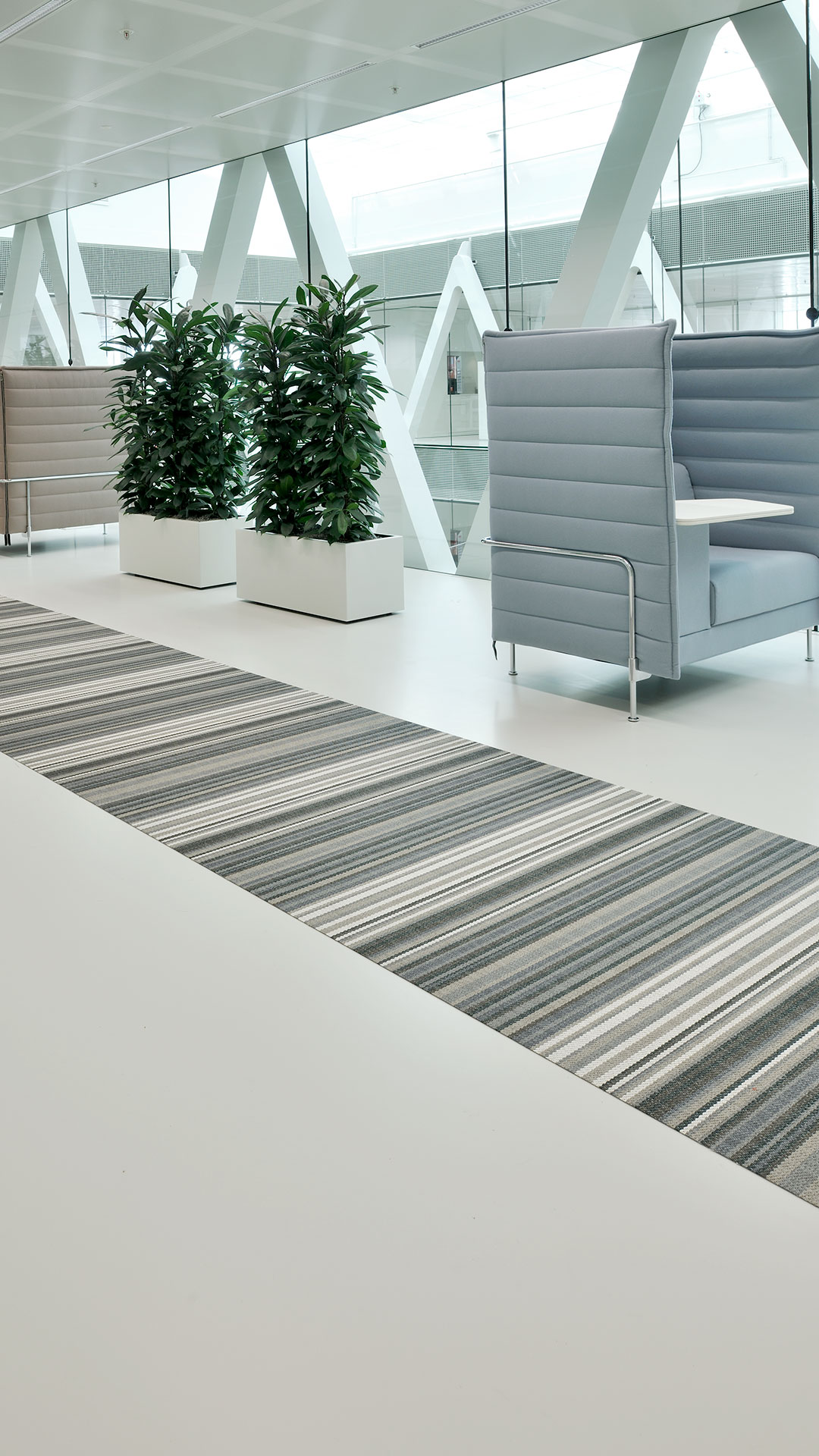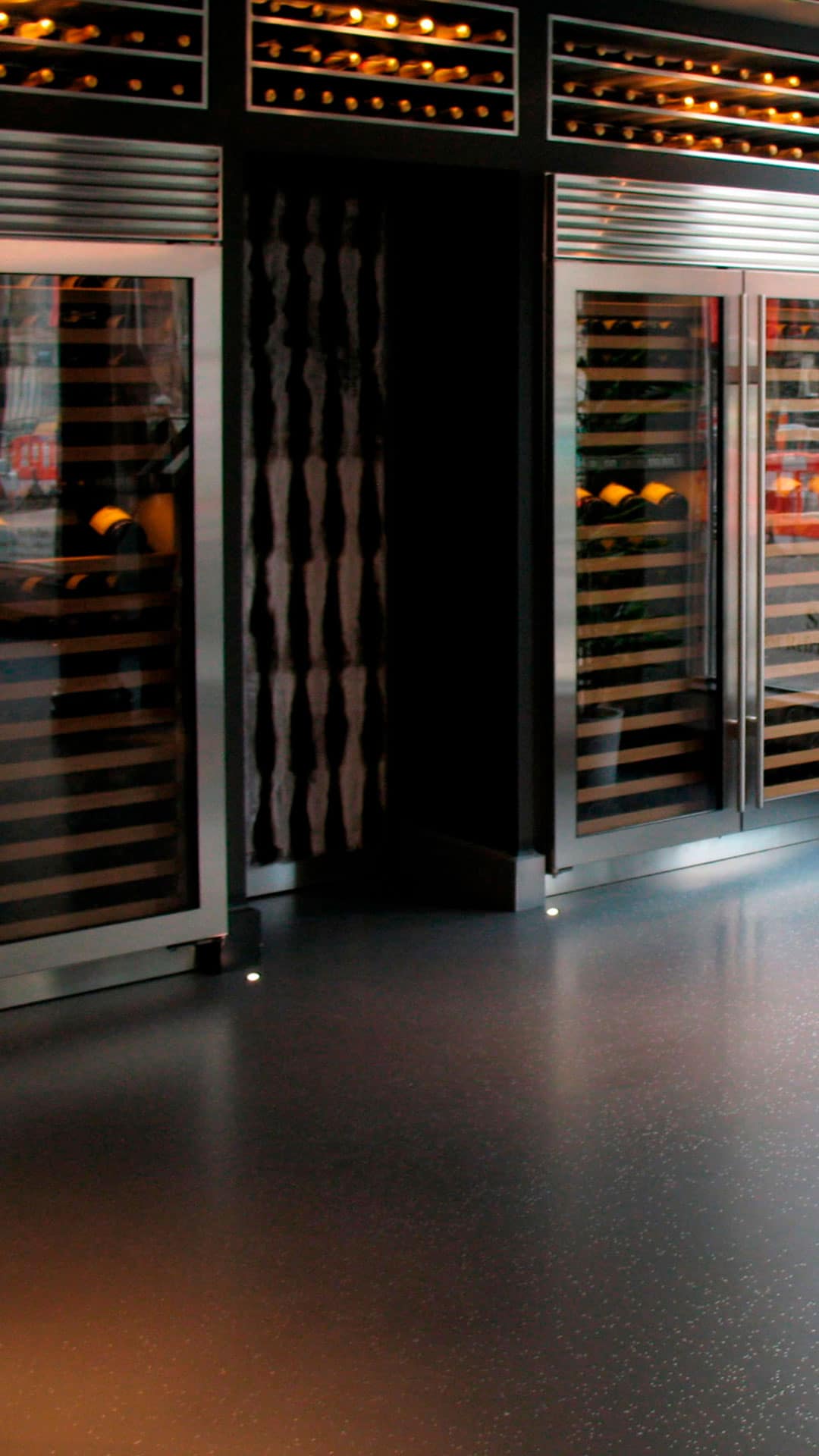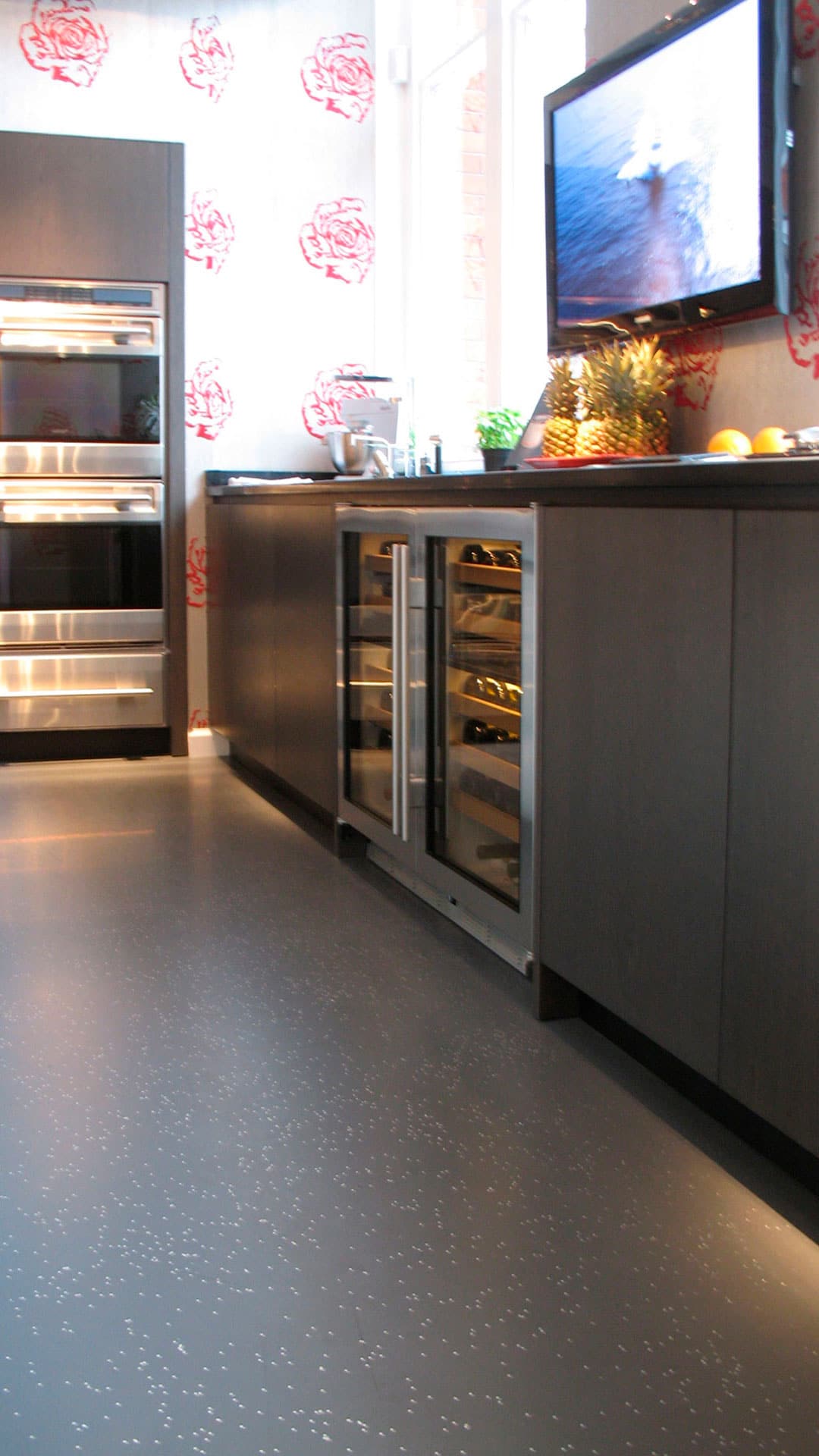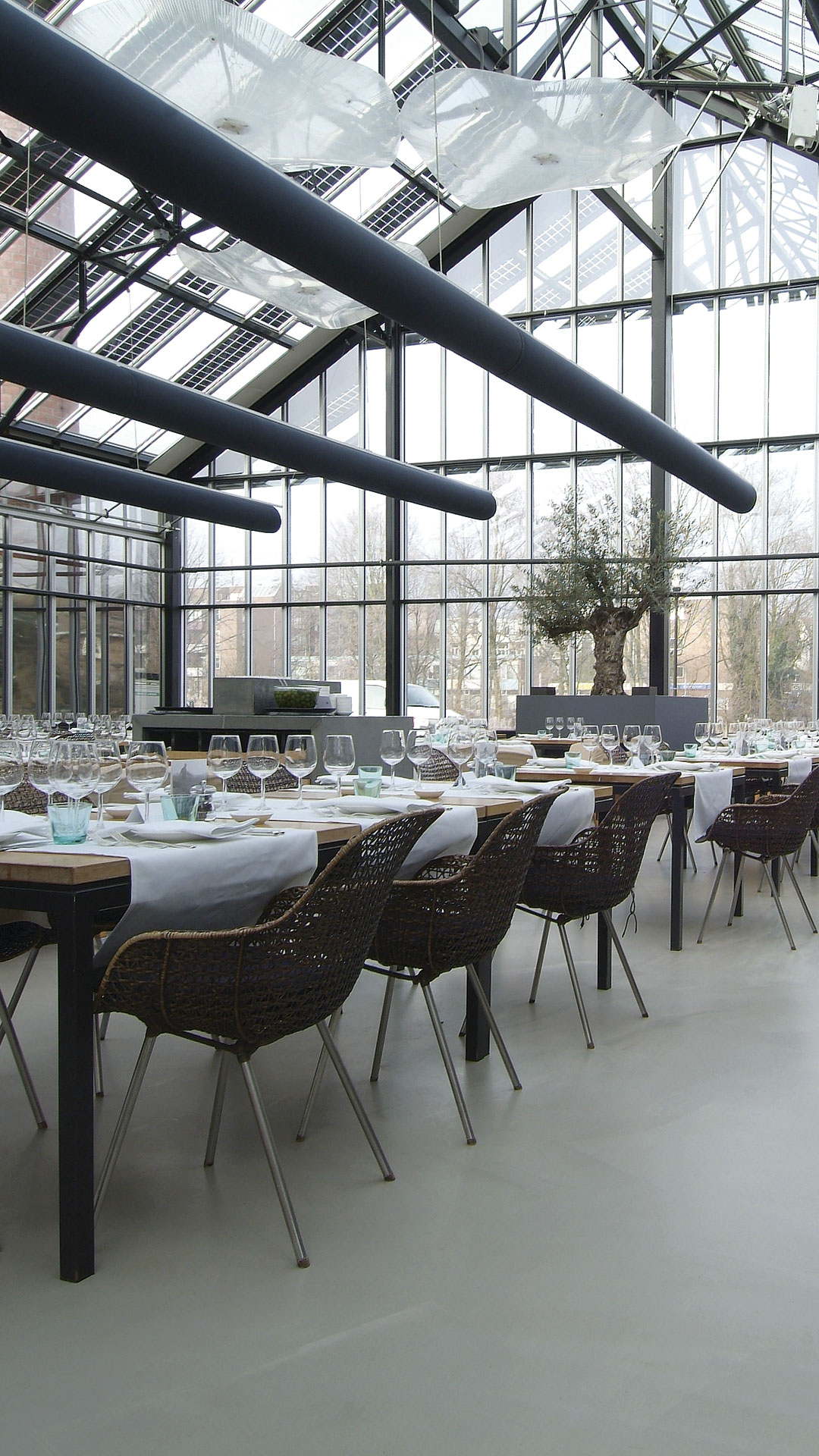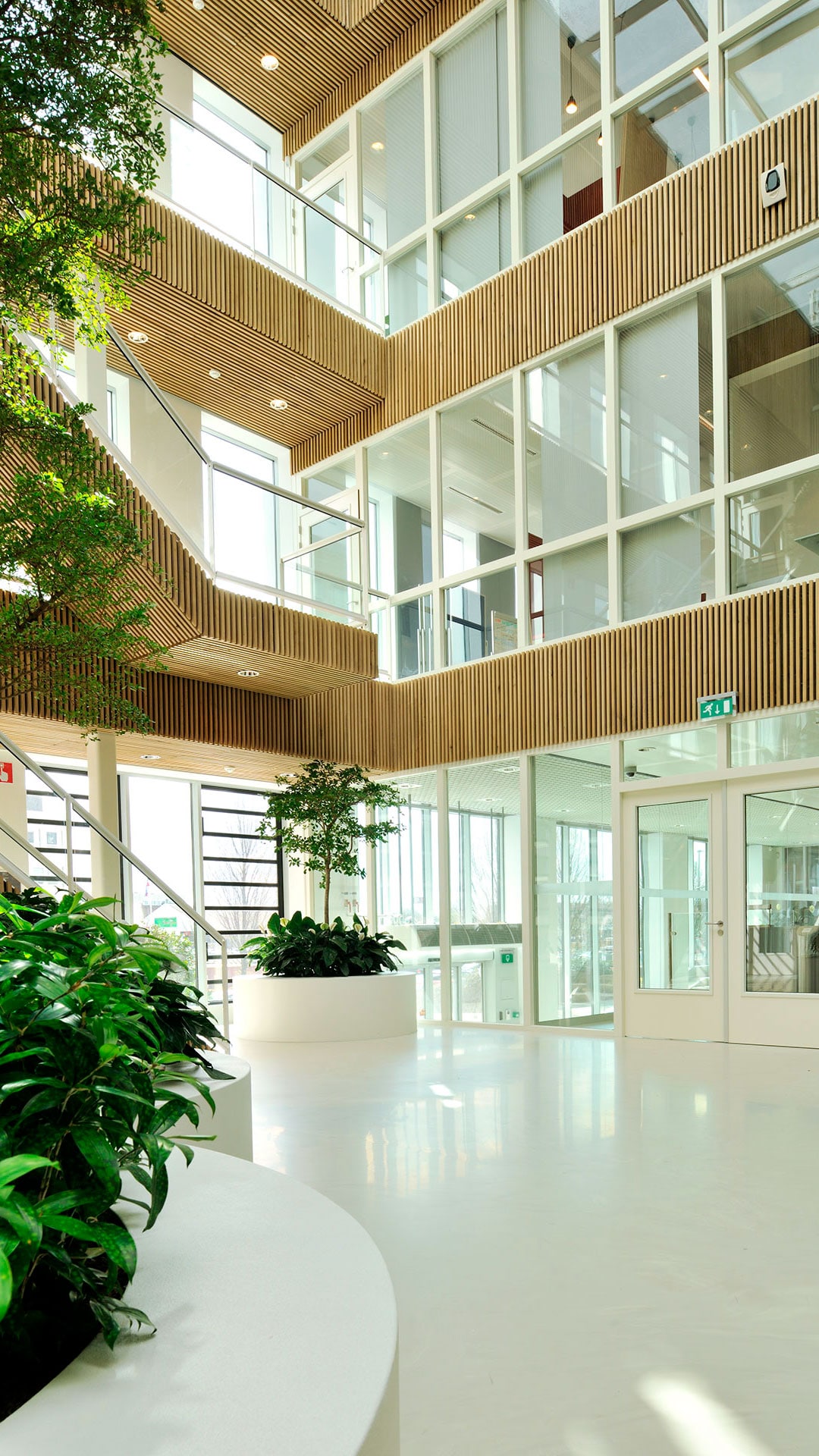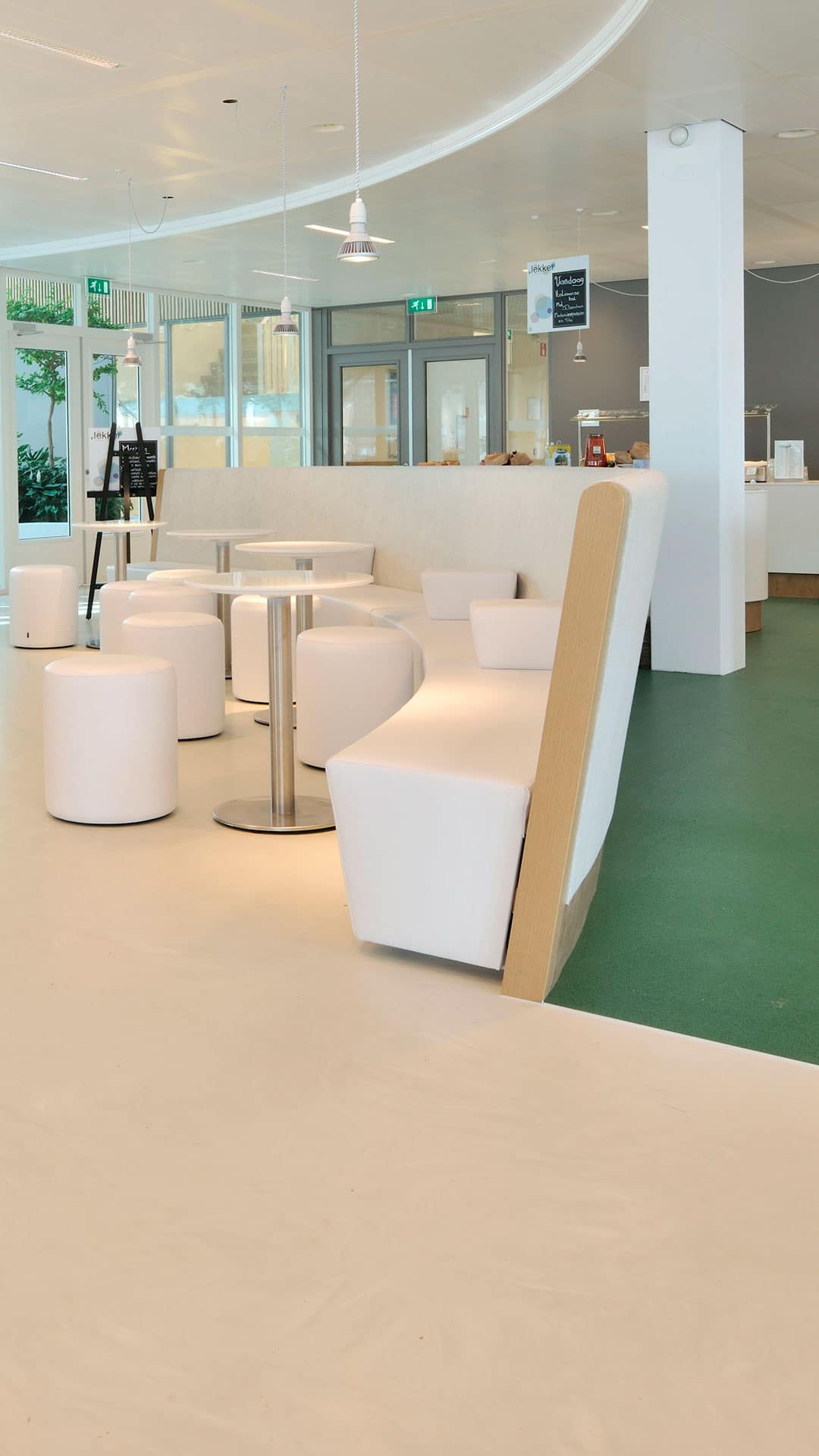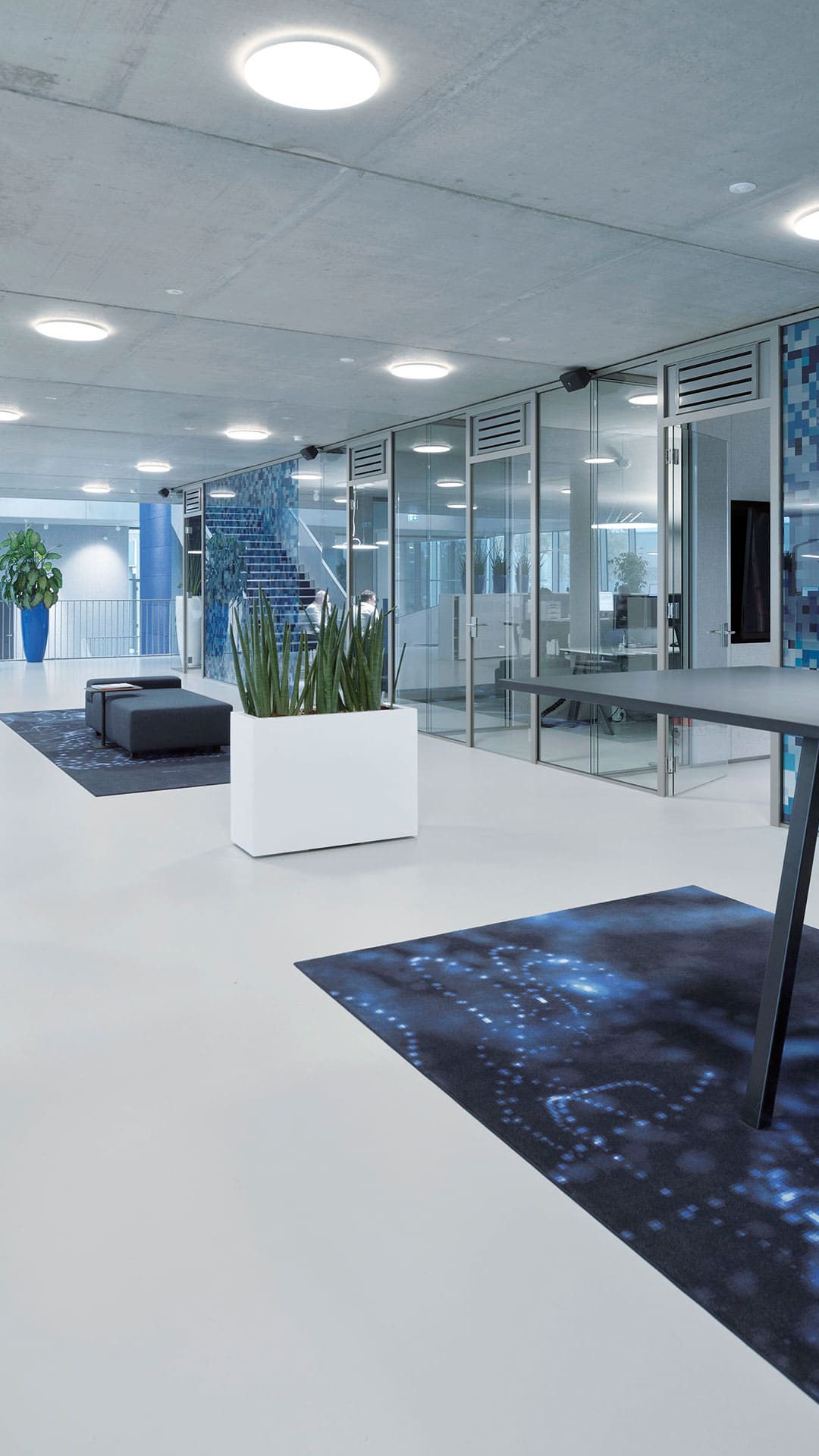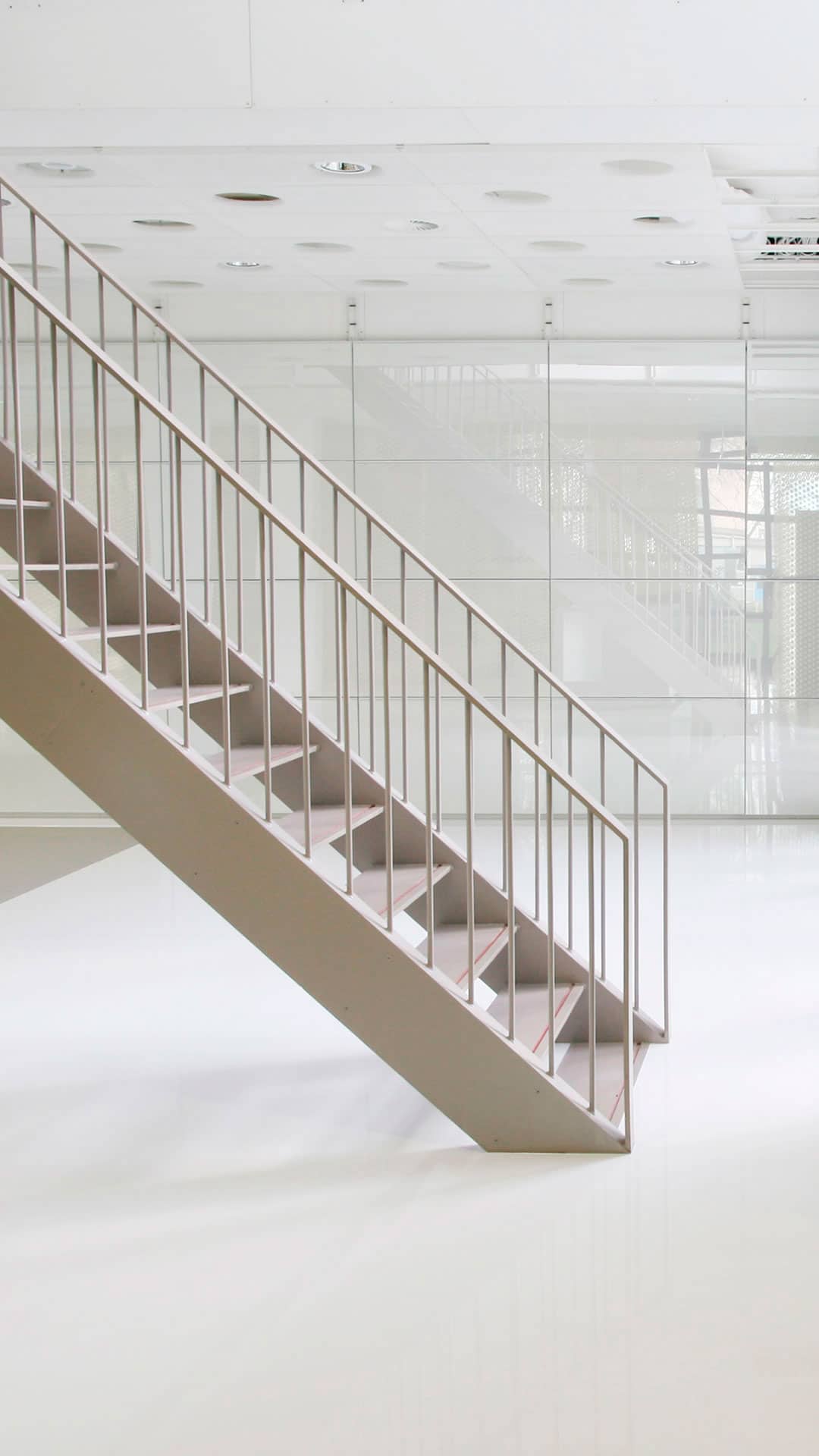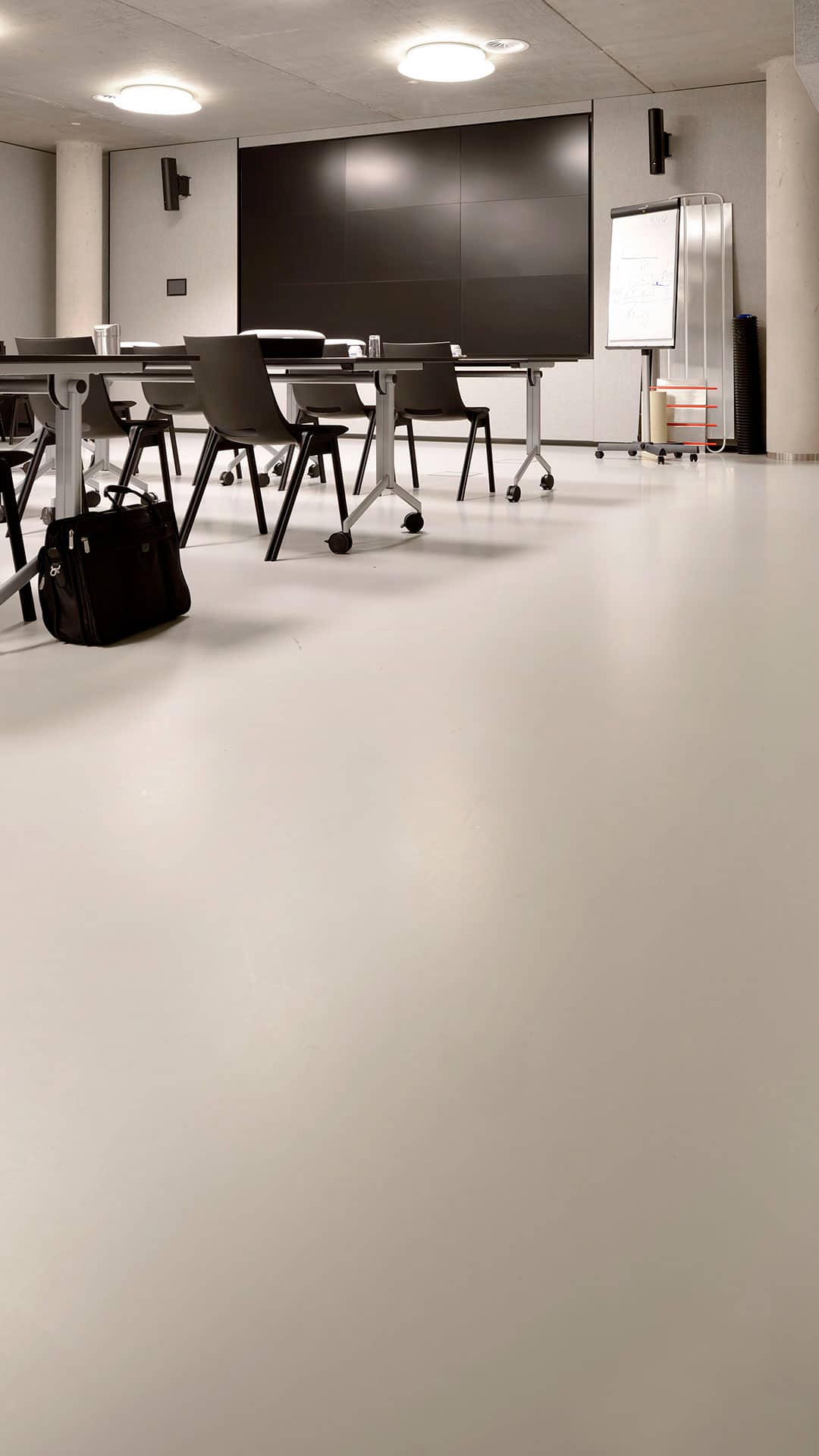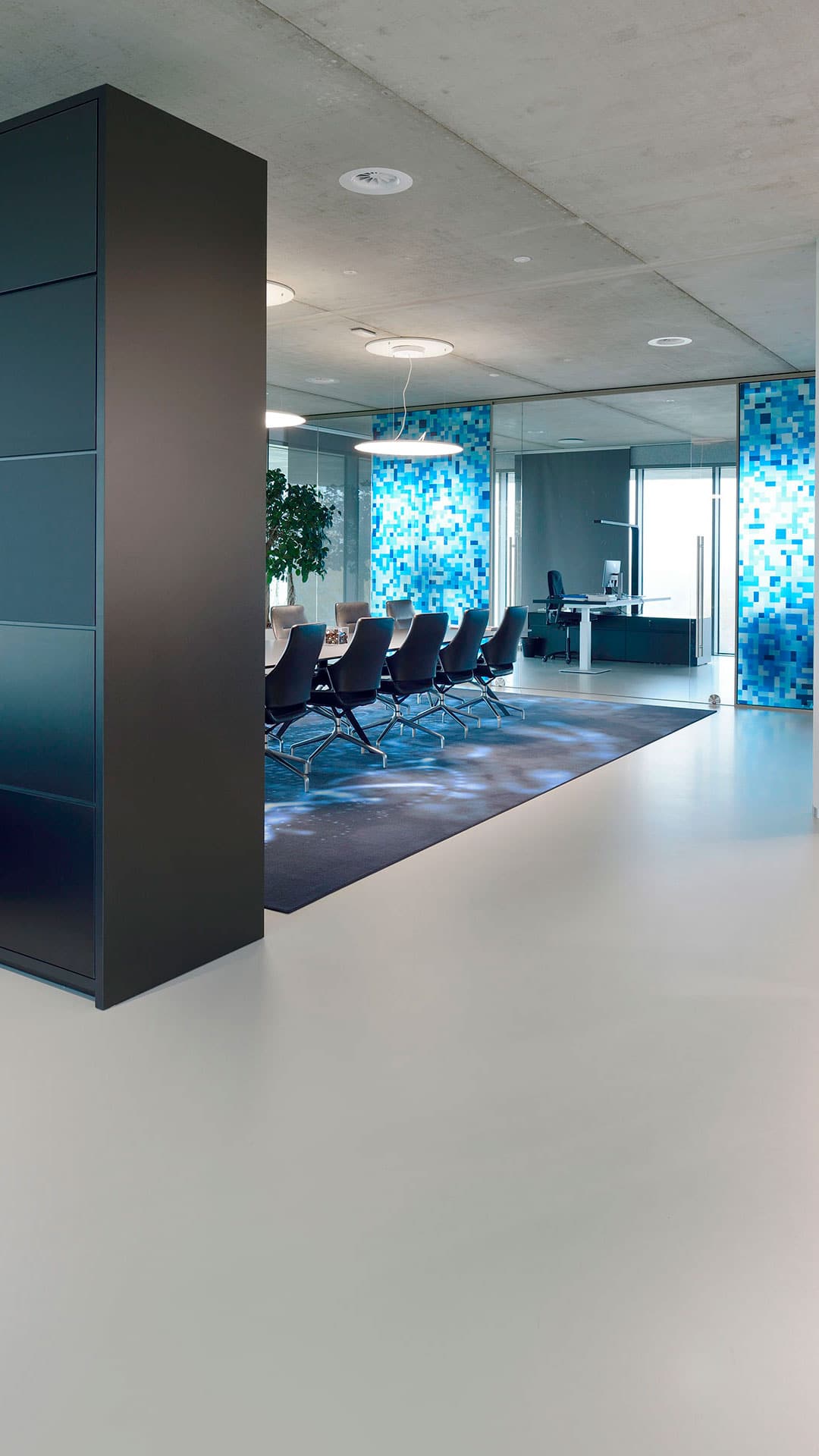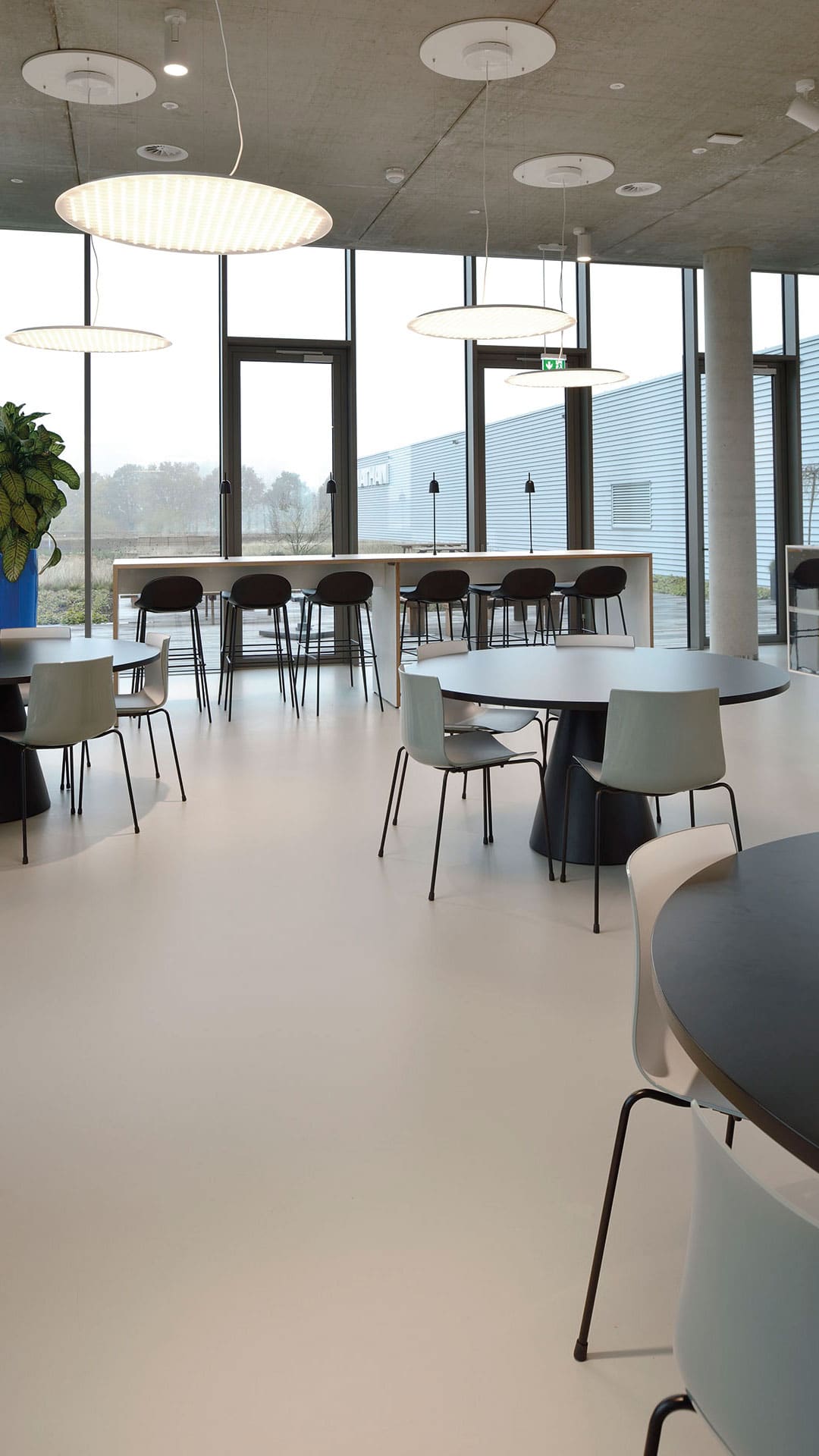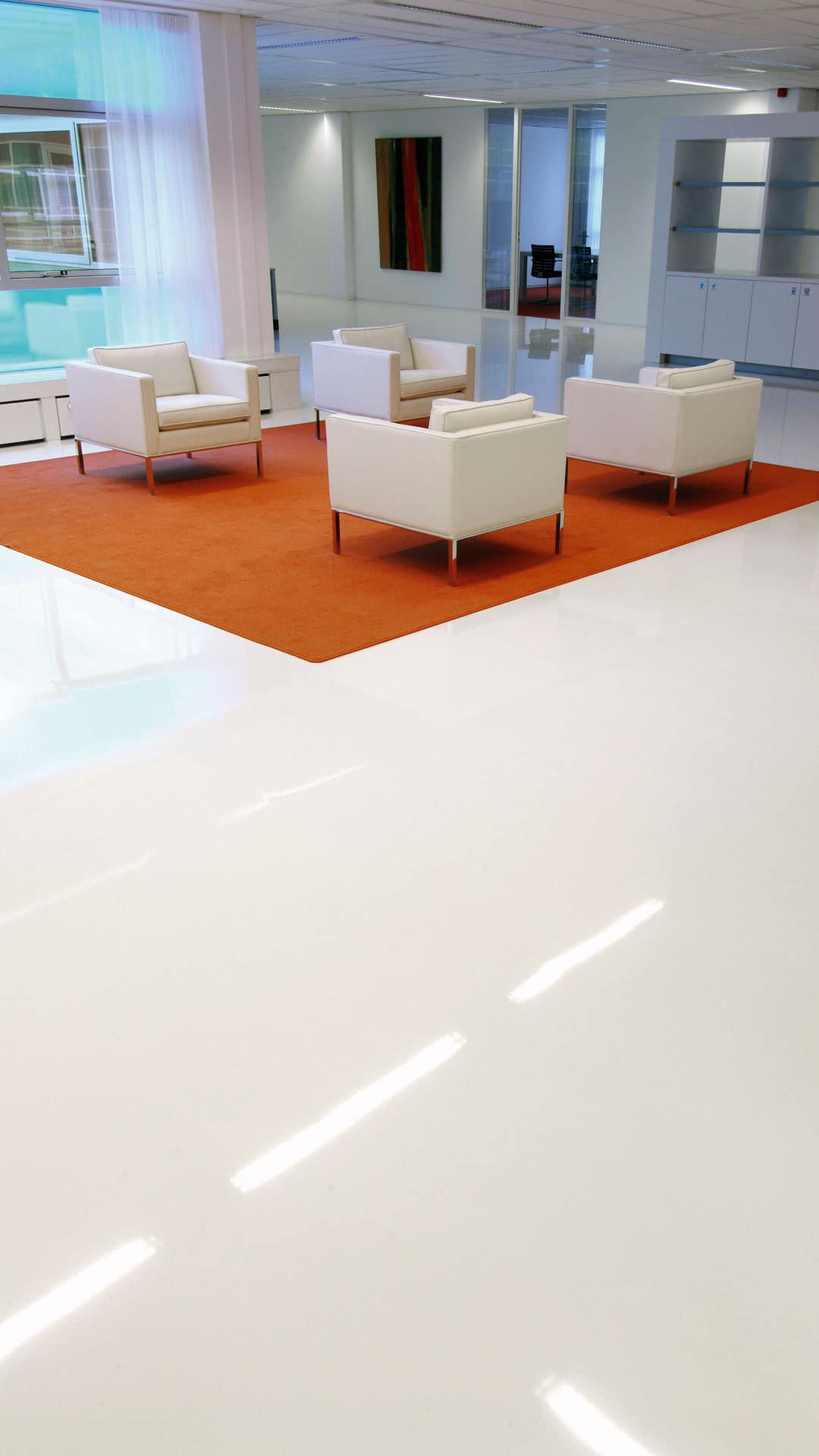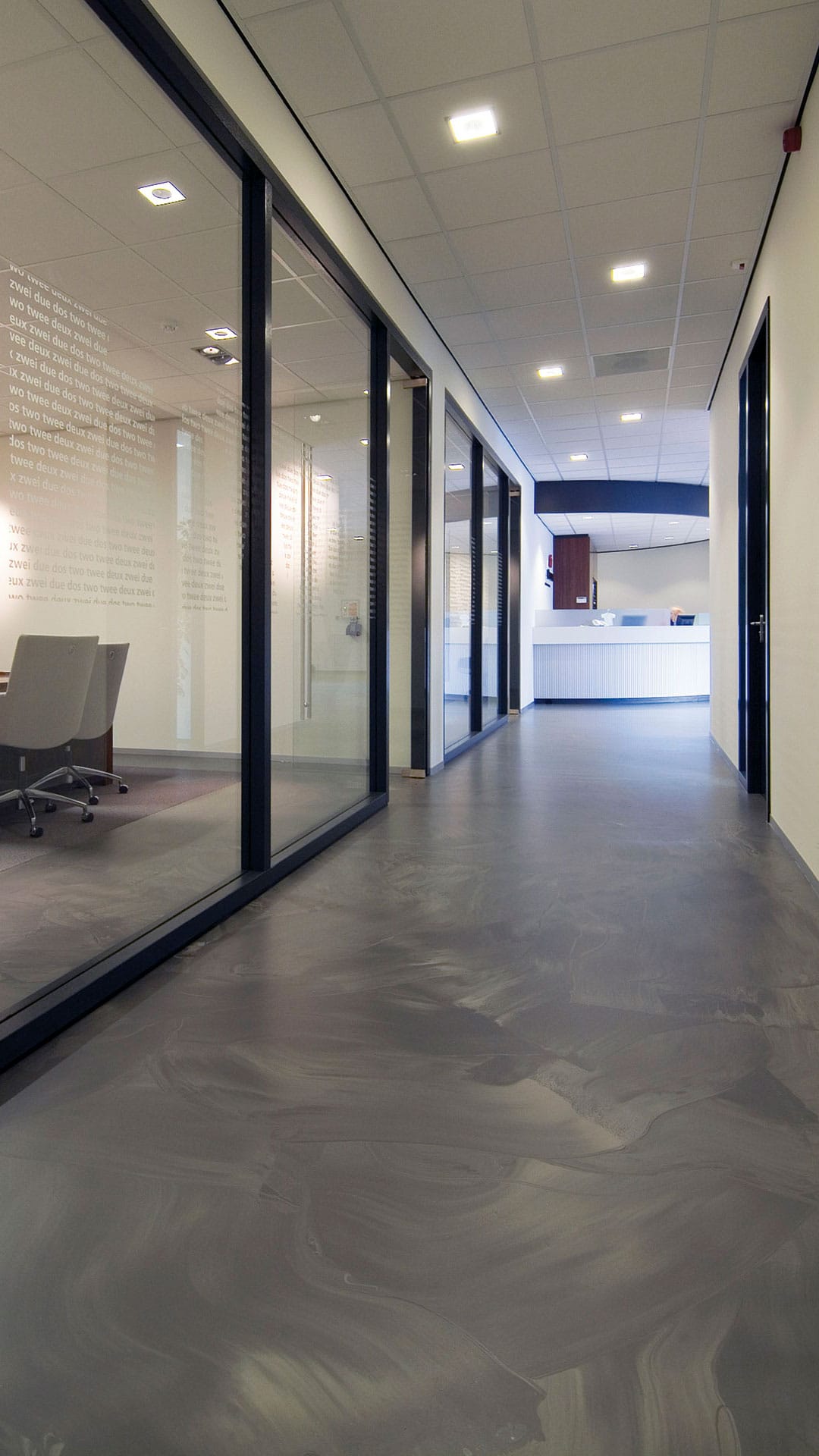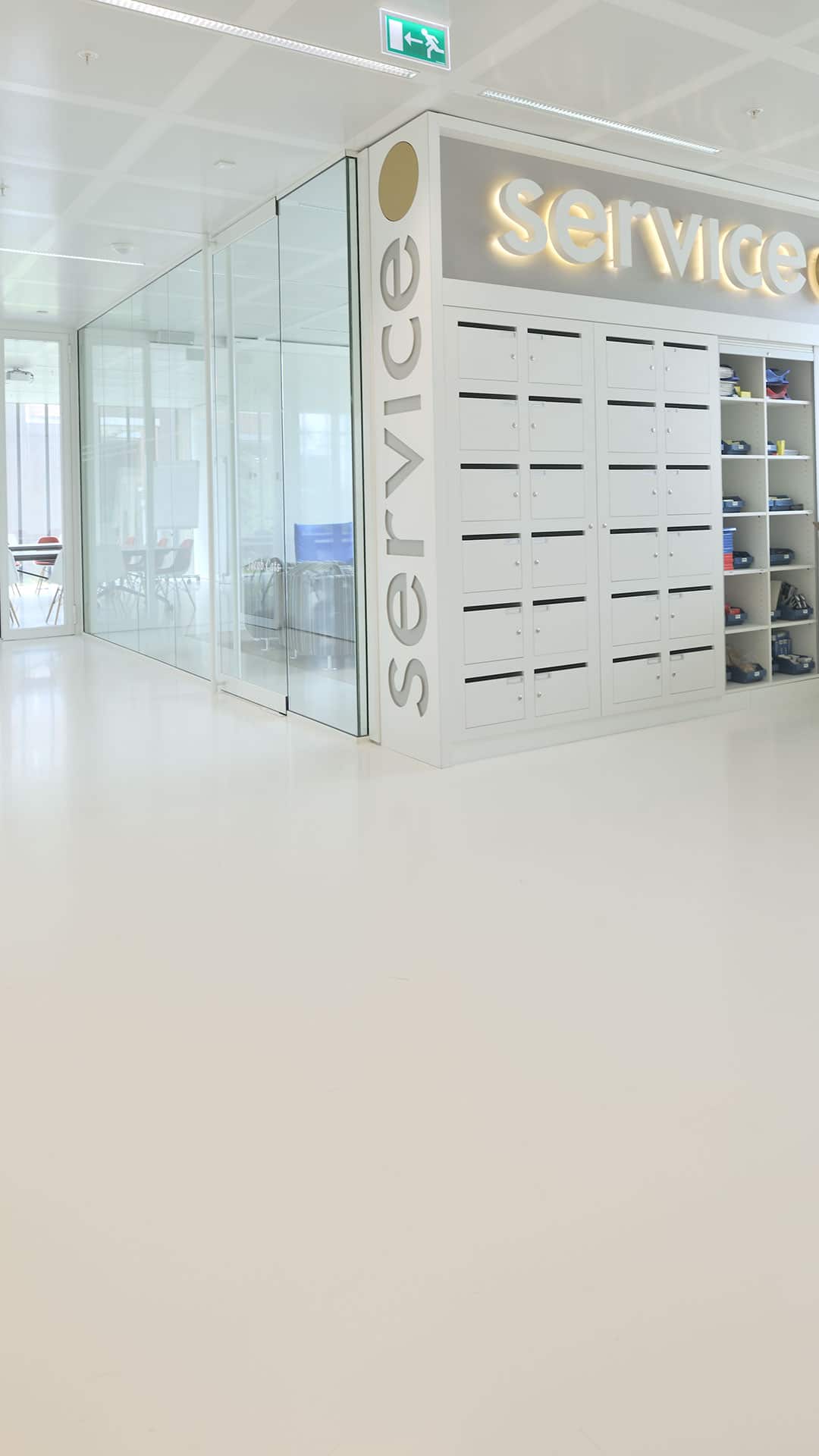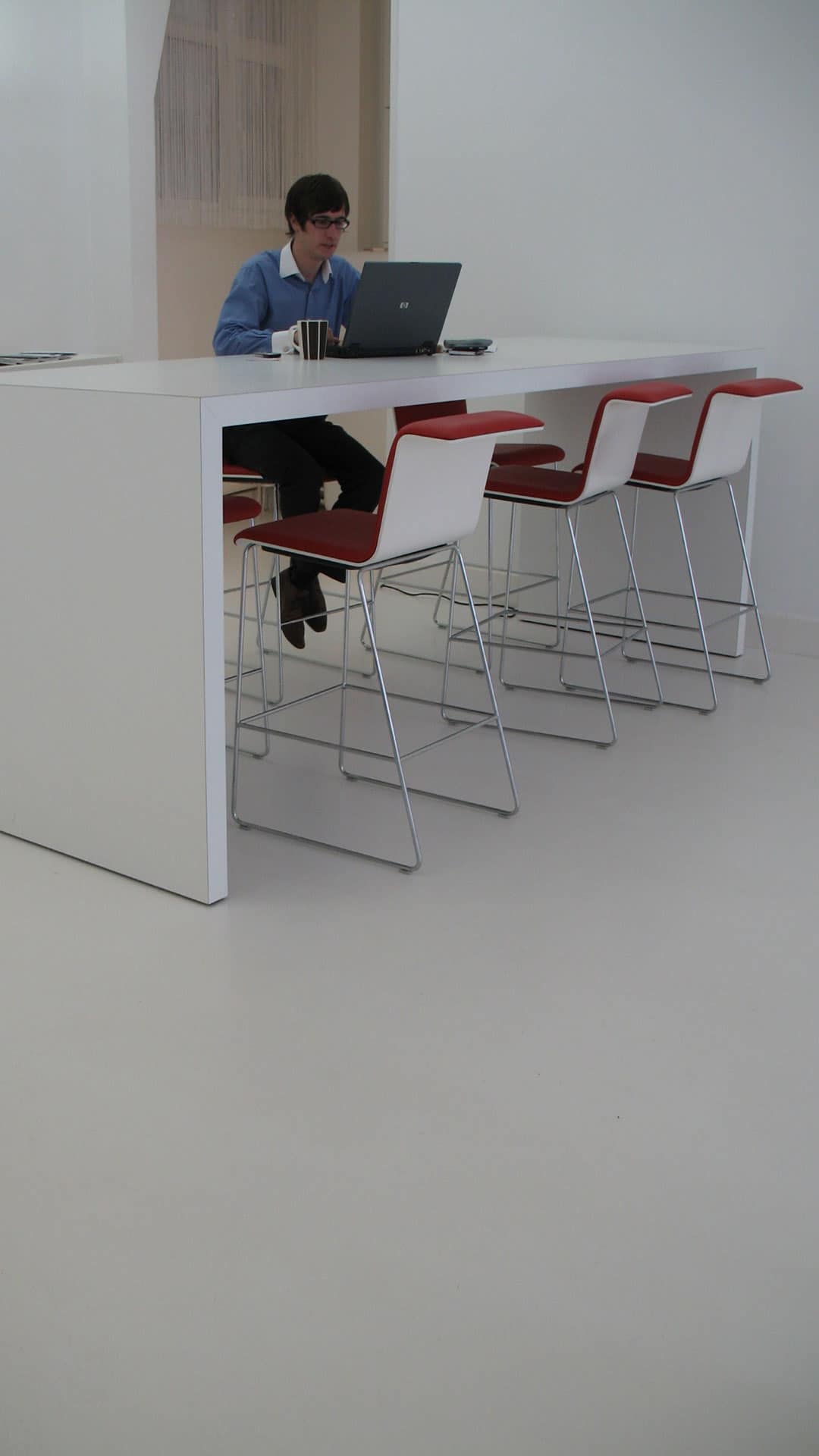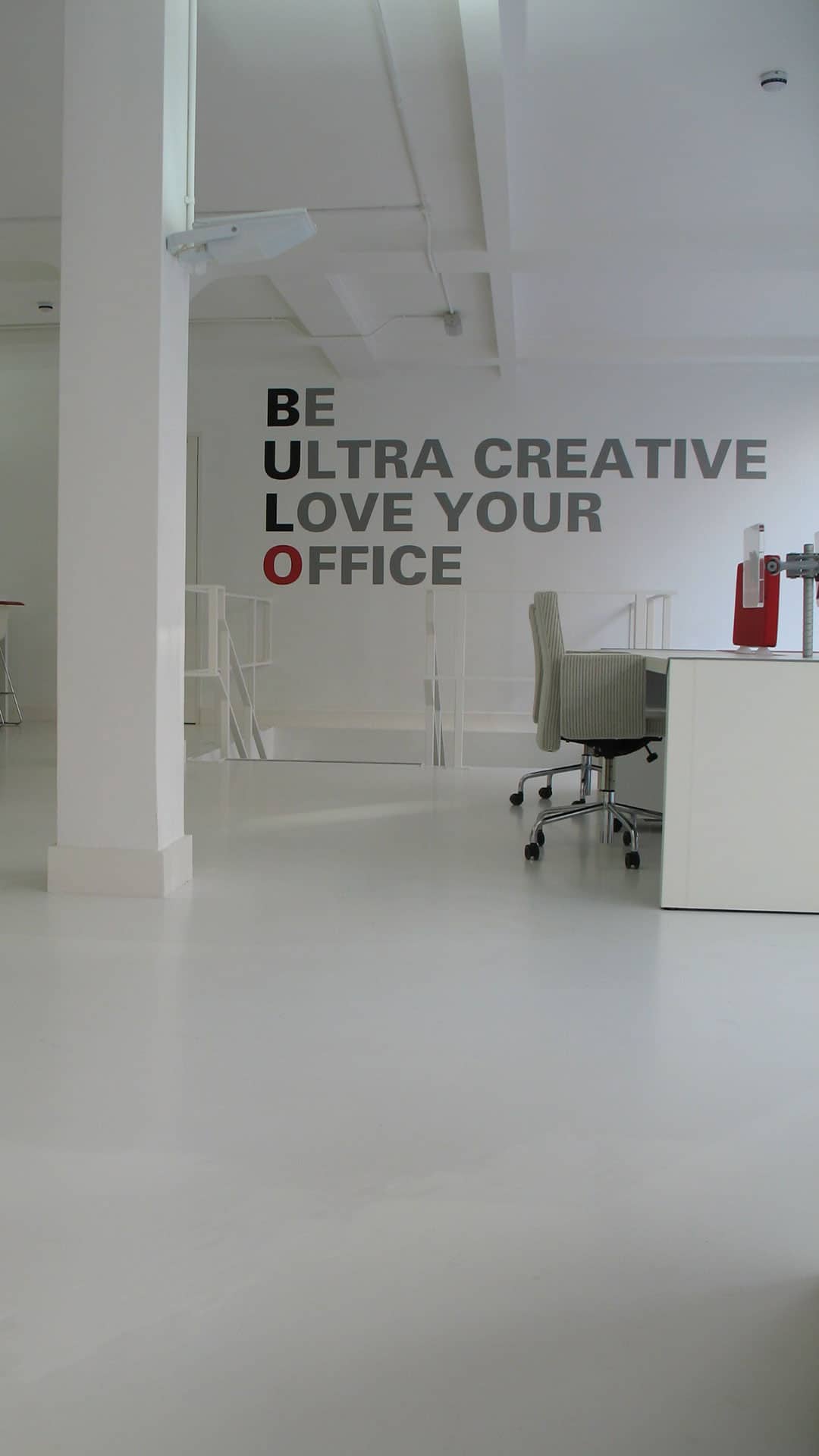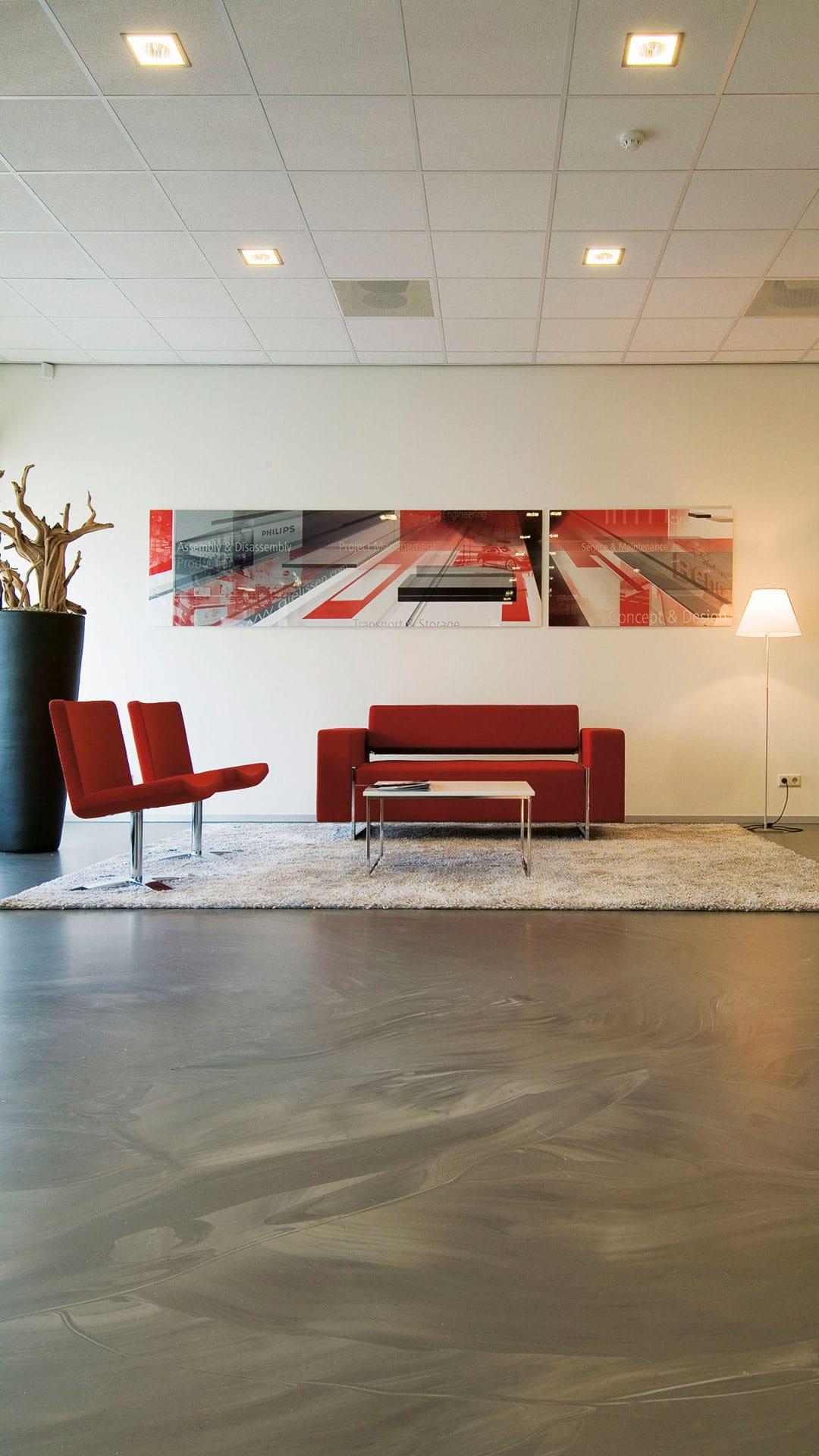 A Stratum floor fits every interior. Our elegant floors offer your home a sleek, minimalist appearance. Which floor type works best for you? A stunning,  full, even colour? Or do you prefer a unique blend of two earthy tones for a polished concrete effect?
Stratum floors are durable, 100% UV resistant, sound-absorbent, heat-conducting, liquid-tight, easy to clean and retain their elasticity. They are also compatible with underfloor heating and require minimal maintenance. 
When you choose a Stratum floor, you're making an environmentally conscious choice. These plant-based polyurethane (PU) resin floors are made sustainably and last for years.