Designing resin floors for the future, with innovation, quality and customer care at the heart of every project.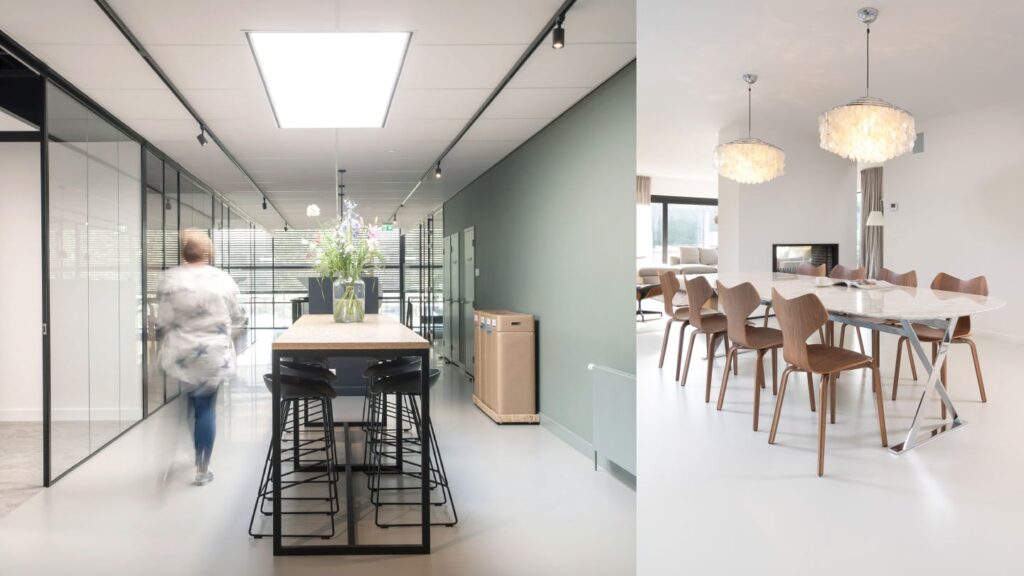 "We would totally recommend it over and over to everyone we know."
Stratum for strength, endurance & style
We are passionate about designing and installing exceptional floors for commercial, residential, and public buildings. We started out as a small family business and now proudly partner with Bolidt to lead the field with an unrivalled reputation, never compromising on the personalised care we continue to give every customer.
For 15 years Stratum has been creating beautiful resin floors, and with our Dutch partner Bolidt by our side, with their half century of experience in innovative synthetic applications, we guarantee a wear-resistant and durable resin floor that looks beautiful and stands the test of time. Our plant-based polyurethane seamless floors are produced in Hendrik-Ido-Ambacht in Holland, and our end-to-end service means we are by your side throughout the whole process, from consultation to production and installation of your dream floor.
Welcome to Stratum. The first time we experienced a resin floor was a delightful and defining moment for us. We want to give you that same experience by working with you to create beautiful and functional spaces that enhance the way you live. 
James & Simone Cain
Call +44 (0) 870 770 4316
"We are very happy with the appearance of the resin flooring, which achieves precisely the clean, simple, high quality aesthetic we were seeking."
Click on the image below for more information on the sector, and to see projects featuring our commercial flooring and residential flooring. We design and install exceptional resin floors for commercial, residential and public buildings.
From decorative floors to performance systems, we cater to architects, interior designers and private clients with resin floors of any size of the highest quality, durability and sustainability.