We are there for the duration – from the initial consultation until you are happy with the end result.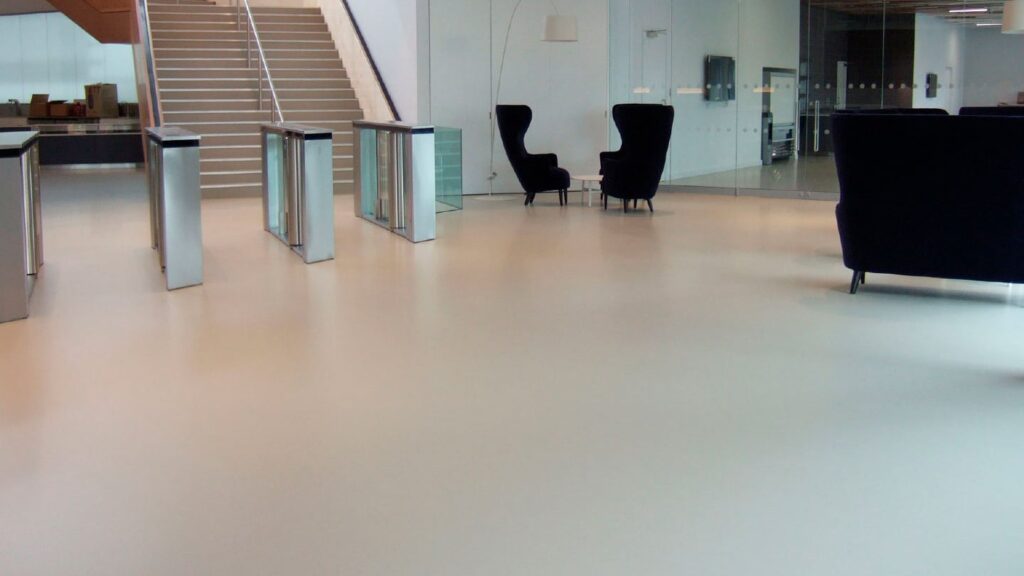 By your side throughout the journey
Every project begins with a consultation where we pinpoint what you really need; what makes you tick and what floor will work with your space. You talk and we listen before we suggest the products that we believe will work for you. Together we select the floor, the finish and substrate and we help with specification. Our aim is to make the process as easy and stress-free as possible, saving you time and stress.
We examine your floor plan to give you guide costs and organise for samples to be sent to you to help you visualise the final result, as well as how it feels to the touch. Samples can be used as part of a mood board for a whole room design. 
Before the job starts, we test the substrate for moisture content, surface regularity and compressive strength. 
Lead time is 5 weeks, and we've never been late.
We let you know when the materials leave Bolidt in Holland, and when they arrive on site in the UK and our installation team will keep you in the loop each day of the job. 
Stratum's hard-wearing floors provide many years of maintenance-free enjoyment. Keep your floor as good as new with routine cleaning, which is a breeze.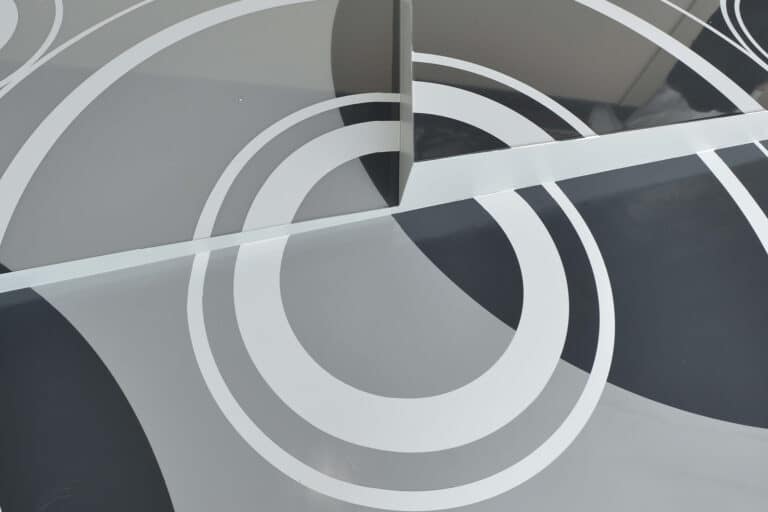 You deserve a perfect floor. That's what Stratum offers. Our teams are fully trained at the Bolidt Academy in the Netherlands and we're proud members of the Guild of Master Craftsmen. We're proud of our credentials; they mean everything to us, but most importantly what do they mean to you? They are a guarantee of the best quality bespoke resin floor you can get.
Healthy and fresh environments.
Filth, be gone! Our seamless floors are bactericidal and fungicidal, creating an unwelcoming environment for germs and bacteria to set up home or multiply. With no awkward edges, joins or angles, floors can be cleaned thoroughly and are pore-free, so no dirt can penetrate the surface. Our floors are resistant to hot drinks and most chemicals and cleaning agents.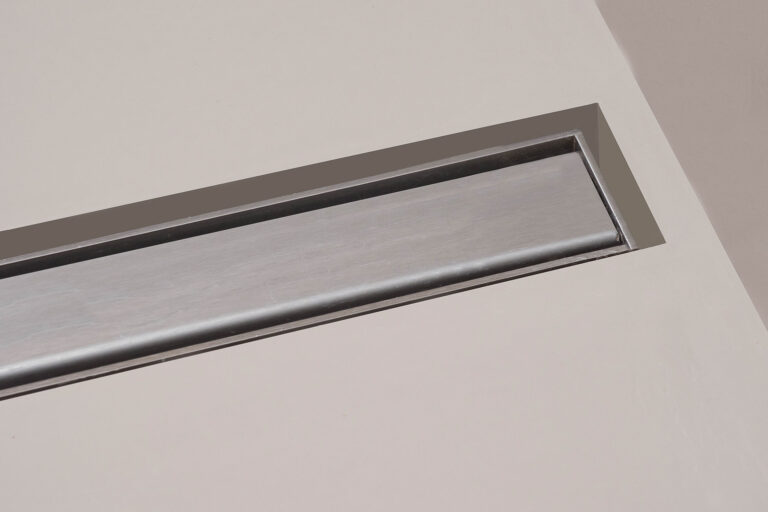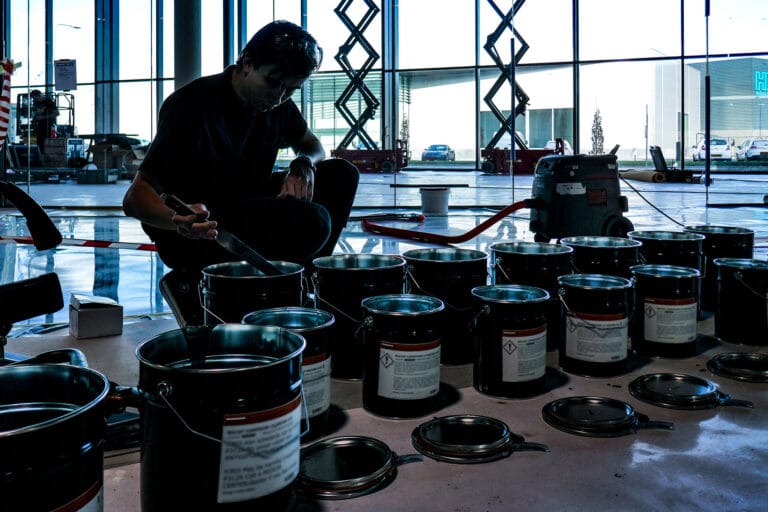 An instal takes around five days, depending on the area. Each floor consists of four or five layers and each layer must cure overnight. Installation includes all necessary trims and accessories. 
You can walk on your new floor after 24 hours with care, and protective covers can be installed after 48 hours. It takes a week to be fully cured.  
For a special treat and a unique experience, you can watch the resin being poured. Now that's something you won't forget – it's mesmerising!
We offer full aftercare support when you're ready to use the floor.
Good cleaning of a resin floor ensures long-lasting functionality and appearance

Maintenance
The floors are very hardwearing so you should expect many years of maintenance free enjoyment. Cleaning couldn't be easier thanks to the optimised surface structure and the absence of protective films or layers. Seamless floors with no joins mean no failures, ensuring a longer service life and low maintenance costs.
There are however a few simple steps we recommend to help you keep your floor as good as new. Routine cleaning will help pro-long the service of your floor, and it will keep it looking like new.
Cleaning your floor is a breeze if you follow the simple instructions which can be downloaded here.